ReadMark
A great new Bible Study Resource…
ReadMark is a Bible Study Resource that has been developed over a number of years at Chalmers Church in Edinburgh. It is a thorough and detailed exploration of Mark's Gospel that keeps the text front and centre with supporting short videos and an accompanying booklet.
PT are really excited to make this material available to everyone for free and you can access the material at proctrust.org.uk/readmark.
The material is great for people who want to study Mark's Gospel for themselves, it is a great resource for one-to-one's and is also very good to be worked through in groups. It is a good next step for people who want to have a second look at Mark's Gospel having completed a course like Christianity Explored.
We are really pleased with it and would love you to have a look, give it a trial and feedback to us how it can be improved.
We are very grateful to Robin Sydserff and the church family at Chalmers Church for giving us permission to make this widely available and for free. It is a great accompaniment to Teaching Mark which is the newest edition to our PT Teaching series…
Podcast – Are Sermons Necessary?
Here is a podcast recorded at Moore College Sydney. In it, Chase Kuhn (Director of CCL) and Nigel Styles (Director of PT Cornhill London) discuss the question, 'Are sermons necessary?'
It is well worth a listen.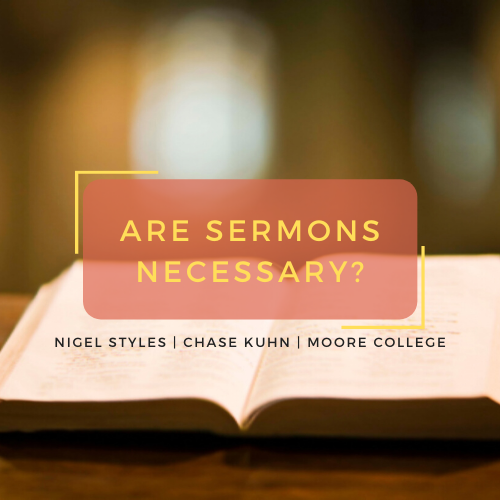 Cornhill Missions 2020: Frimley Green
A team of four of us spent a week with the church family at St Andrew's Frimley Green. Despite being a fairly small church, there is lots going on each week at St Andrew's like toddler groups, Bible studies and coffee mornings which we joined in with. Alongside that we ran some special events including a men's curry night, a women's breakfast, quiz night and a children's party.
Particularly highlights included being able to speak in 3 different school assemblies (and act out Bible stories with a short explanation!), with many of the children also opting to come to a voluntary lunch-club to hear more about Jesus; the best-attended women's breakfast the church has had; and a chance to chat with many members of the church family and share stories and encouragements with them.

It was really encouraging for all of us to spend time with a different church family and to be able to encourage them to speak to and invite their friends and neighbours to come to church. It was amazing how many opportunities we had to speak with people and spur them on in their faith, and share unity in the Gospel despite different ages and stages of life!
Please be praying on for all the people we met and chatted with, everyone who came to an event and the children in each assembly, that they might find true hope in the Lord Jesus. Please pray that the church family would continue to grow in knowledge and love for Jesus and be bold to share the hope they have with the people all around them.
Cornhill Mission 2020: Exeter University
In early February a team of thirteen intrepid Cornhillers, led by Andrew Sach, journeyed down to Exeter. There, we supported the Exeter University Evangelical Christian Union (ECU) in running a week of events, entitled Story 2020: Jesus is not just a story. The week sought to further the ECU's vision, 'to give every student in Exeter the opportunity to hear and respond to the gospel of Jesus Christ.' This took place through a series of lunch-bars, evening talks, walk-up campus evangelism and personal conversations. Our role was predominantly one of encouragement. We were tasked with getting alongside members of the ECU to equip and spur them on in gospel proclamation.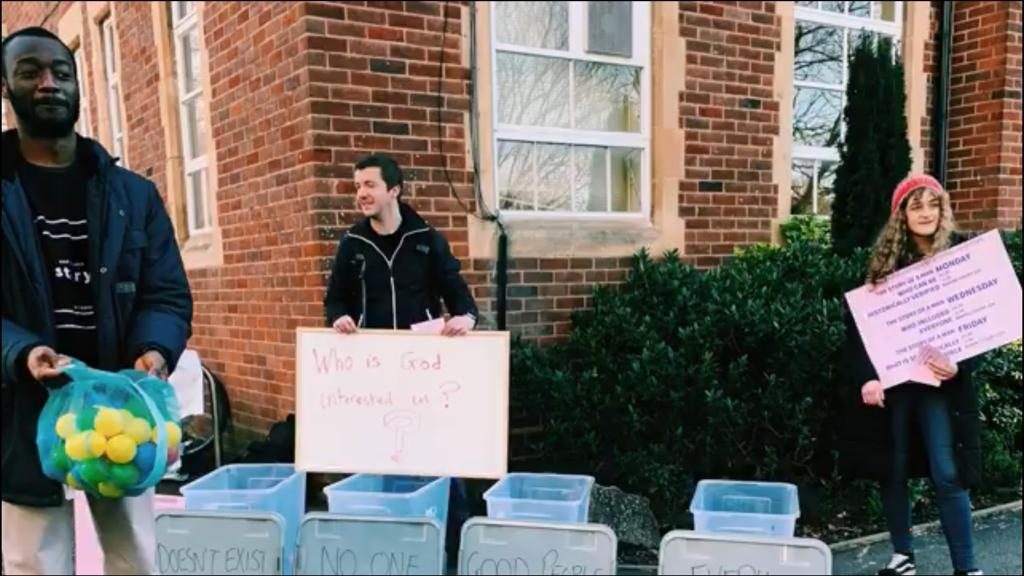 Immediately on arrival, it was a great to see so many turning out to pray for the Lord's work in opening spiritually blind eyes at Exeter University. This was especially true of students at an 8am Monday morning prayer meeting! The prayerful dependence on the Lord was a remarkable feature of the remainder of the week.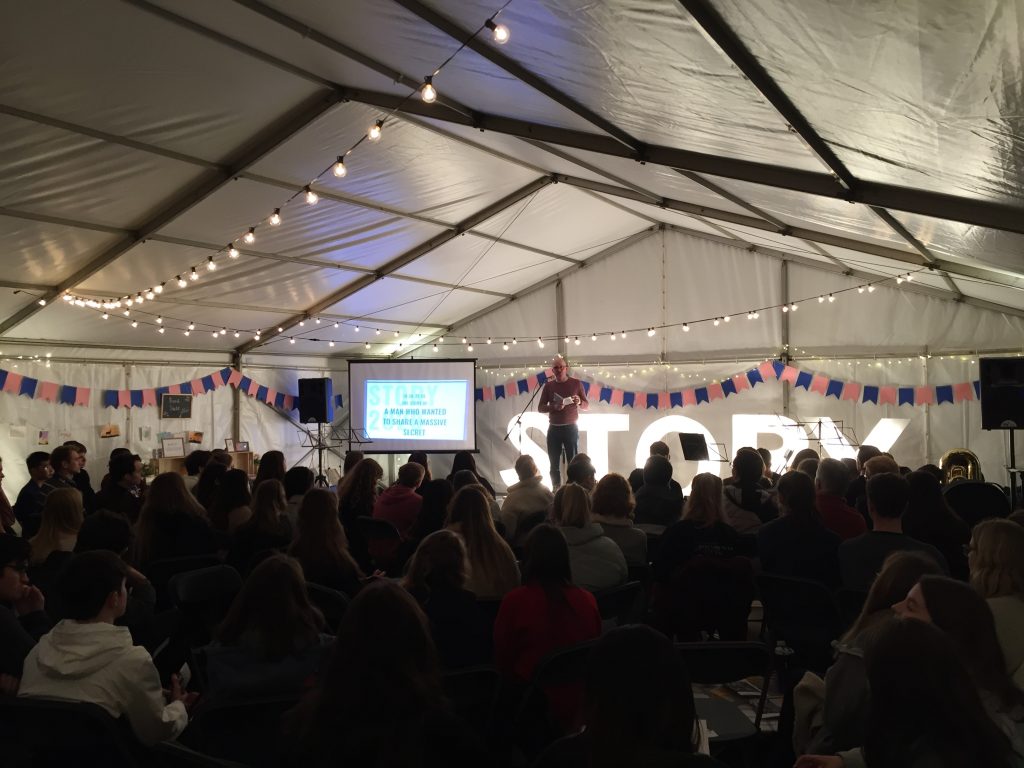 Throughout the week there were several other personal and general encouragements. These included: a couple of people becoming Christians; high levels of engagement from non-Christians in walk-up evangelism on campus; students zealous in their evangelism; large numbers of students considering the claims of Jesus from Mark's gospel; and having the opportunity to hear and learn from the way Andrew used Mark's gospel in evangelistic preaching.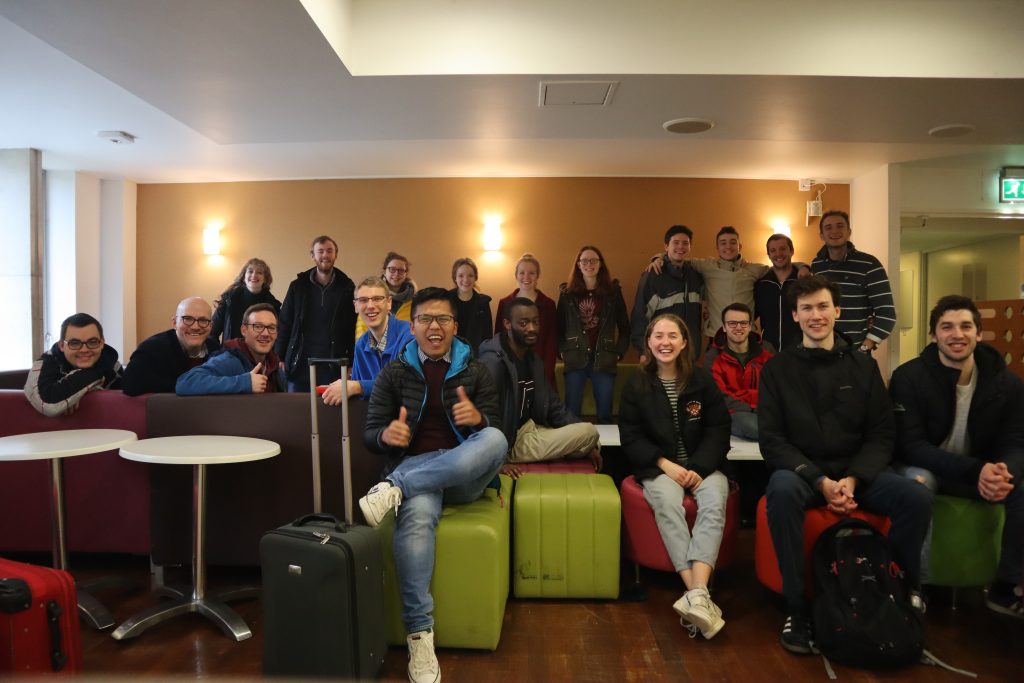 Please be praying for all those non-Christians we met and who attended events throughout the week, asking that the Lord, in His mercy, might bring them into eternal life. For those who professed faith in February, pray that the seed of the gospel would find fertile soil and bear fruit in their hearts and lives. Finally, please be praying that all the members of the ECU might go on sharing the wonderful news of Jesus Christ boldly and winsomely, especially in the face of the opposition to the gospel which Events Weeks inevitably bring. 
by Paul Greenhalgh
Cornhill Missions 2020: SJWRBC
Street evangelism. Few phrases instil such a fear of social awkwardness and uncertainty in Christians. Rejection, being outwitted by a total stranger and literally jumping into the unknown within a matter of seconds are among many things that might cause the most zealous evangelist to quake. And yet, what a joy it was to spend 3 days on the streets around St. John's Wood Road Baptist Church doing exactly that. Six of us budding Cornhillers were sent out to speak to strangers about the simple gospel of grace.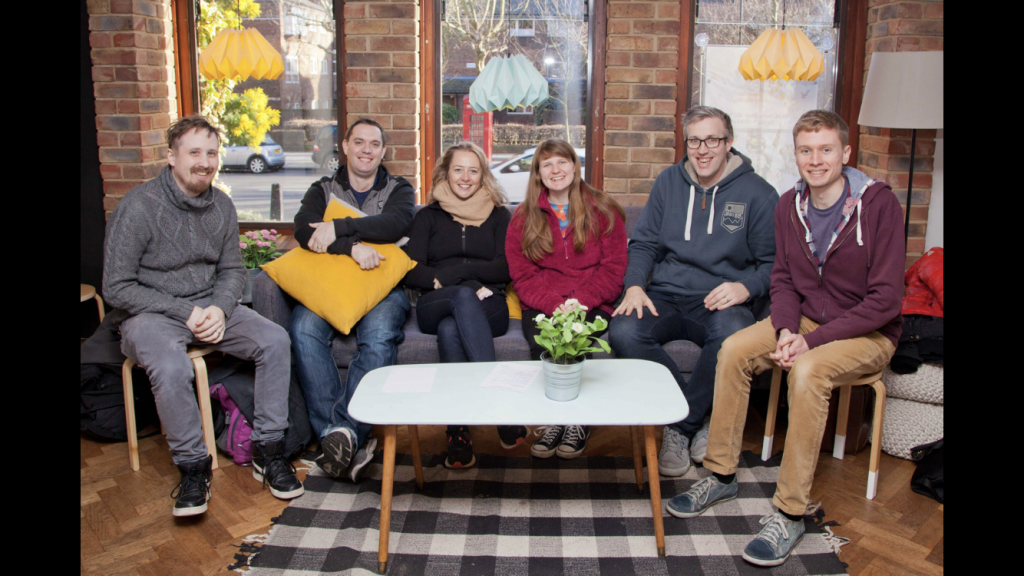 Scott Little, the pastor of the church, patiently taught us how to do street evangelism using a simple, and highly biblical model, that allows you to get to someone's conscience in minutes. 'If you were to die tonight, would God let you into heaven?' was the opener. You then use the 10 commandments to point out (to your token total stranger no less) that they are a lying, murdering, blaspheming, adulterer… without getting punched! We didn't literally shout these things out to random people, but we were taught that if you use God's law to show someone where they would stand in a court of law against a perfect standard, you have to admit how far you fall short. Only then do you bring up grace, because why would someone think they need a saviour if they don't think they need saving?
And so, we hit the streets, into the plentiful harvest, and had gospel focussed conversations with nearly 80 people over 3 days. We had our ups and downs, but on the whole, it was a deeply encouraging, edifying and completely exhausting experience. One that we all couldn't be more grateful for.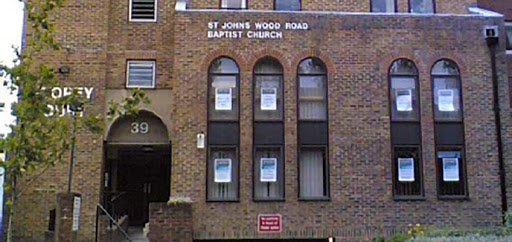 Then on the Sunday we helped out at their morning service looking at the topic of, 'Are you a good person?' with a number of non-believers in the audience. What a joy seeing someone we had spoken to come to the service.
Having started thinking that this was probably going to be a very painful and long few days, I think I speak on behalf of us all when we say, what a fruitful, humbling and faith affirming few days we had.
Please pray that the Lord would continue to bless the church in St John's Wood, that reaching the lost in this area would continue to be a top priority for Scott and his team, and that there would be a plentiful harvest as a result of God's gospel being proclaimed.
by Olivia Milligan
Cornhill Missions 2020: Kathmandu
I've always wanted to visit Nepal. Mountains, fresh air, stars at night…what could be better? At the start of Feb 2020 I finally made it there. I didn't see a single mountain or night star and the word I now most associate with the country is 'dusty'. But I'm fine with that.
I was in Kathmandu with a member of the PT teaching staff and Mark, a maths teacher and fellow Cornhill student. Each morning after breakfast we would don our face masks and brave the thick dust to pick our way through the street vendors and stray dogs as we headed away from the tourist track and into the side streets near our guest house. Our destination was the unmarked gate of a local Bible College.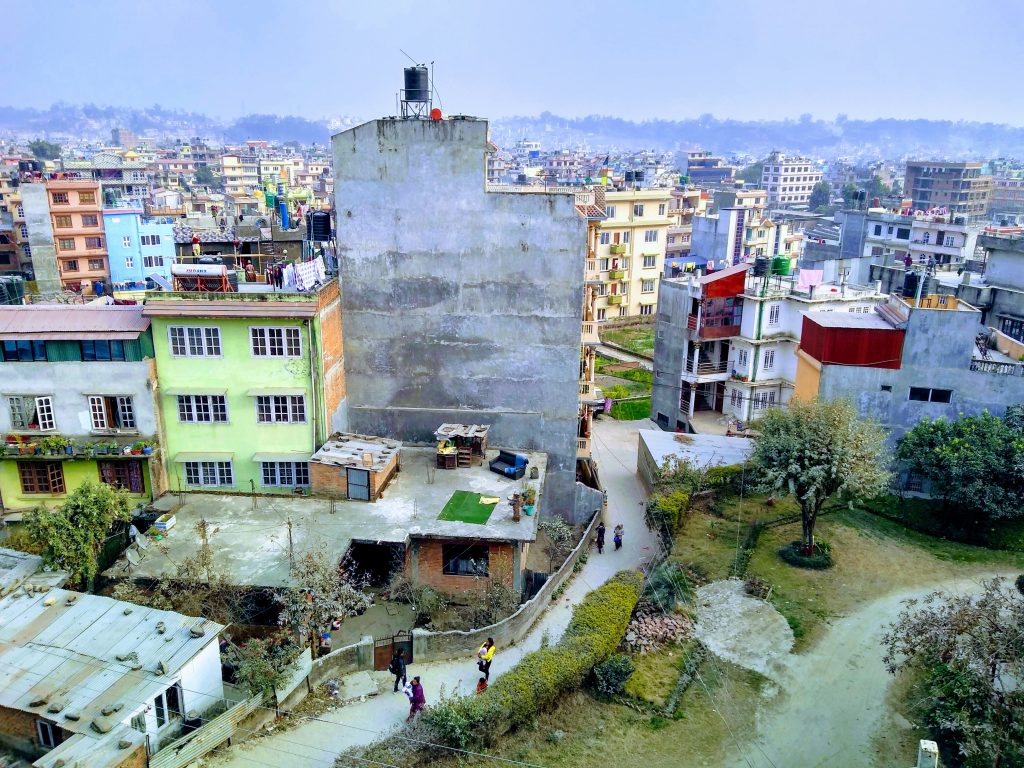 Each year, for one week, students and pastors from across Nepal gather together and, with the help of a wonderful Indian guy and a couple of hapless Cornhill students like ourselves, the Bible is opened and the miracle of praying and working hard at the text of the Bible to hear God speak to us is demonstrated and taught. Mark and I were there to attempt to give a couple of 'model' talks and to interact with the attendees throughout the training as best we could across the language barrier.
It seemed like exposition was a completely foreign concept for lots of the attendees at the training but, as I chatted to the men and women gathered together, I was struck again and again by the labour and suffering many Nepali Christians are going through to reach their country with the gospel.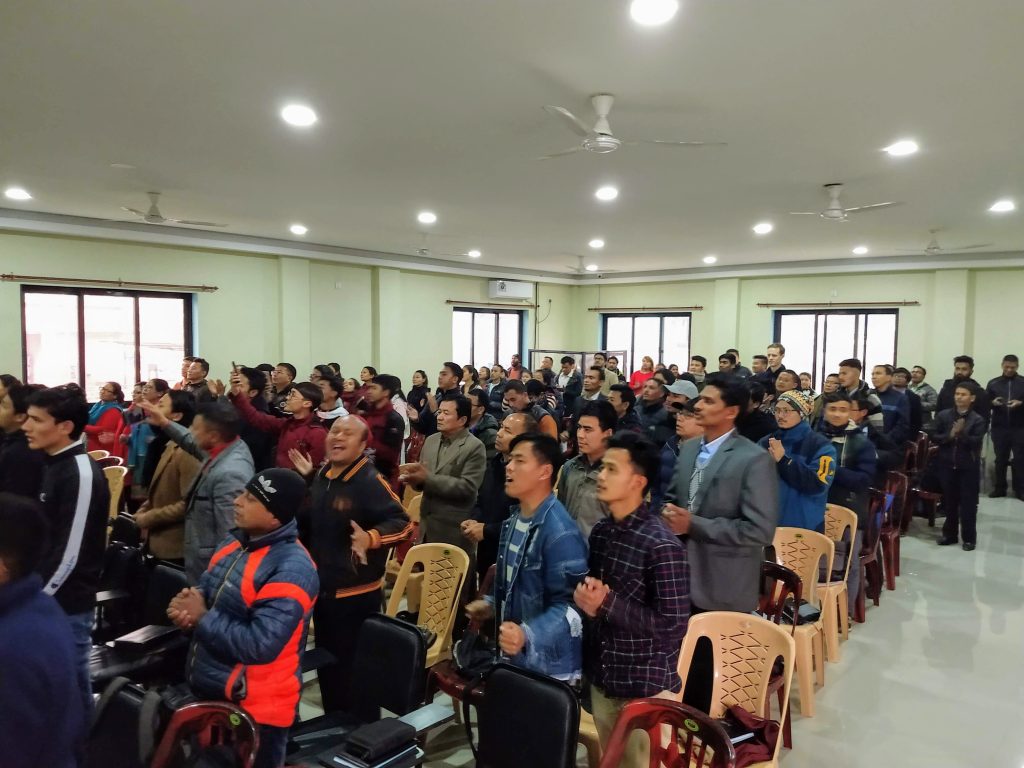 Over veggie curry one lunch-time I chatted to a young guy from a poor people group in the mountains who was the first in his family to gain higher education. I asked why he had come to Bible college and if he was going to be a pastor when he finished and how he was going to find money to live after finishing his studies. He explained that he probably wouldn't be a pastor and that he didn't know how he was going to live but that he had come to study at Bible college because his people needed to be taught about what the Bible says. Simple.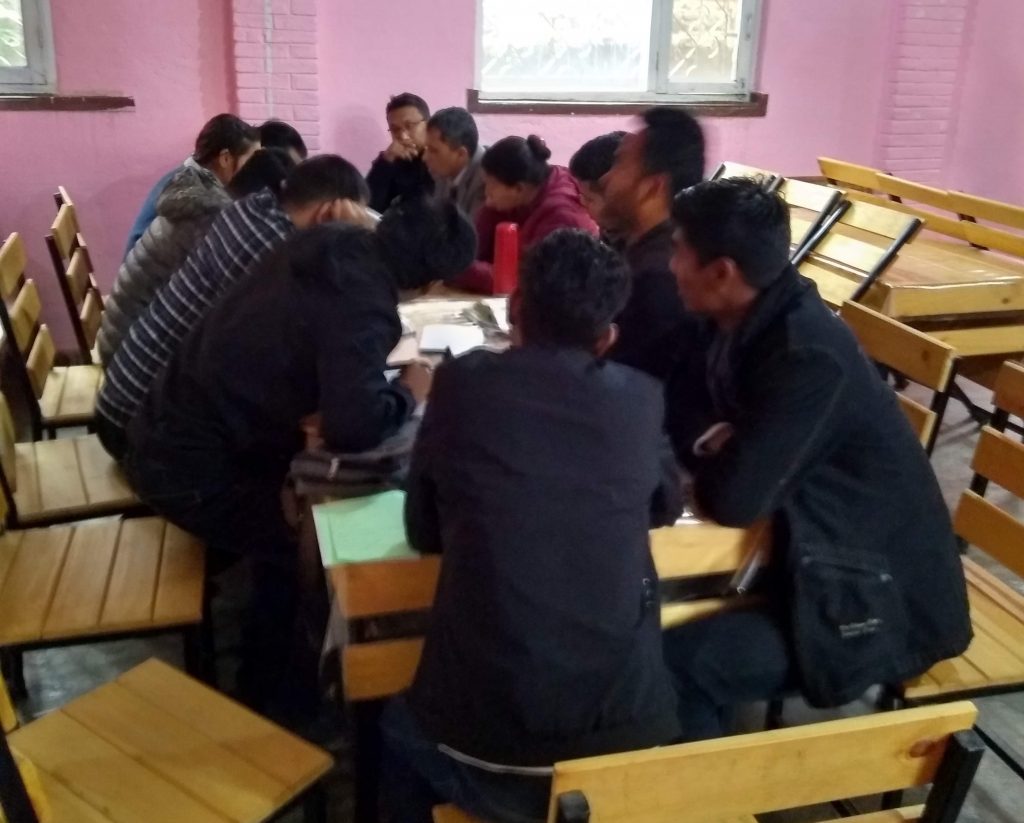 Another afternoon, over a cup of sweet Nepali tea, I talked to S, a guy from a Hindu family who had become a Christian a few years ago after hearing that Jesus offers life forever. He now works as an evangelist in the mountains where he walks back and forth between the 2 churches that support him. The walk takes 3 hours each way and the terrain is so rough that as we spoke he was still nursing injuries from a recent fall. I asked him why he keeps going given it's so tough. "Because Jesus gives life," he replied.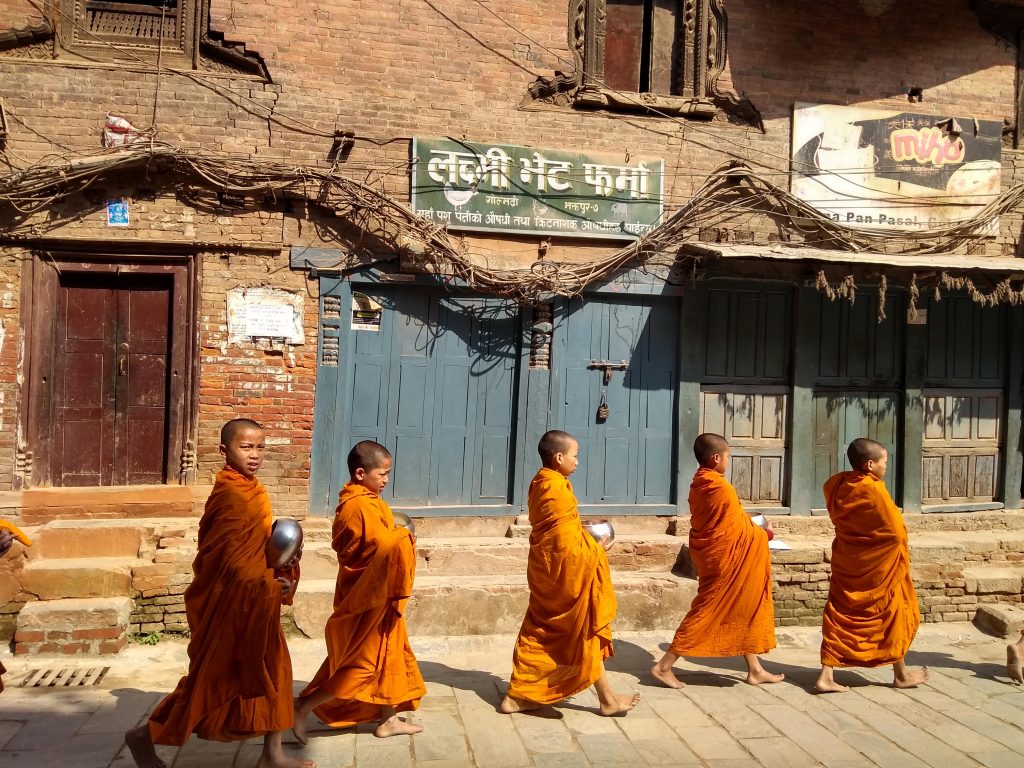 Many of the men and women we met are zealous disciples of the Lord Jesus but as Mark and I chatted and opened the Bible with them throughout the week, we were both were struck by the incredible need they have for training and equipping in Bible handling. There is real sacrifice and service amongst these men and women but little to no training in how to read the Bible and teach it. I don't mean that they need to be taught how to give a western-style 3-point sermon (though there's still benefit in that), but that their ministries would be served by being taught Biblical convictions about how God speaks today in the Bible and by being equipped to read in a careful way that helps us pay attention to what God says and why. This is exactly the work this PT staff member is doing internationally.
The further we got through the week, Mark and I remarked more and more on how thankful we were for this ministry in Nepal and other ministries like it in various countries around the world. We were so impressed by the way that the tools for Bible handling that we are taught at Cornhill were also being taught here clearly and simply across language and cultural barriers, and also how all the time this teaching modelled these tools by transparently showing what the Bible says. Alongside the main body of the training students were taken through a Bible overview in four days and it was so exciting to hear students talking afterwards about how they had never seen the Bible as one big story before.
I've come back from these few days encouraged and challenged by the zeal for proclamation of the gospel that many of the attendees at the training modelled to us. I have lots to learn from their obedience to Jesus' command to take up our cross and follow him.
I've also come back more convicted than when I left that what the world most needs is proclamation of the Word. The world needs workers who rightly handle the word of truth and who will entrust the gospel to faithful men, who will be able to teach others also.
We need to be praying for this work and those doing it. In our short time, we saw how this work is often frustrating, disappointing and difficult.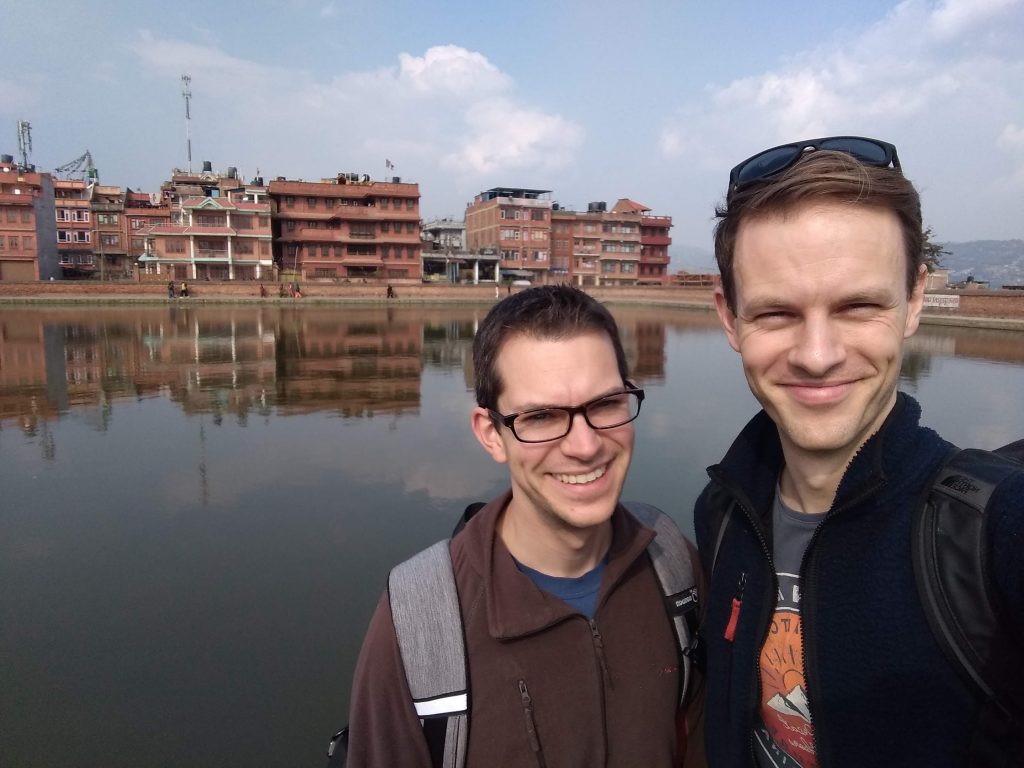 We also need to be praying for our brothers and sisters in who attended this training in Kathmandu. We need to pray that they hold firm to the convictions formed over those few days of training. We need to pray that they would believe it is worth doing the hard work of listening carefully to God's voice in the Bible and teaching what he says. And we need to pray for fruit in their ministry that God's church might be built up in Nepal to His praise and glory.
by Nathan Sherwood
Belgium Bible Convention 2019
This weekend [4-6th October] we are running our second Belgium Bible Convention in Brussels. This initiative aims to equip and help people handle their Bibles well and enjoy their Bibles more.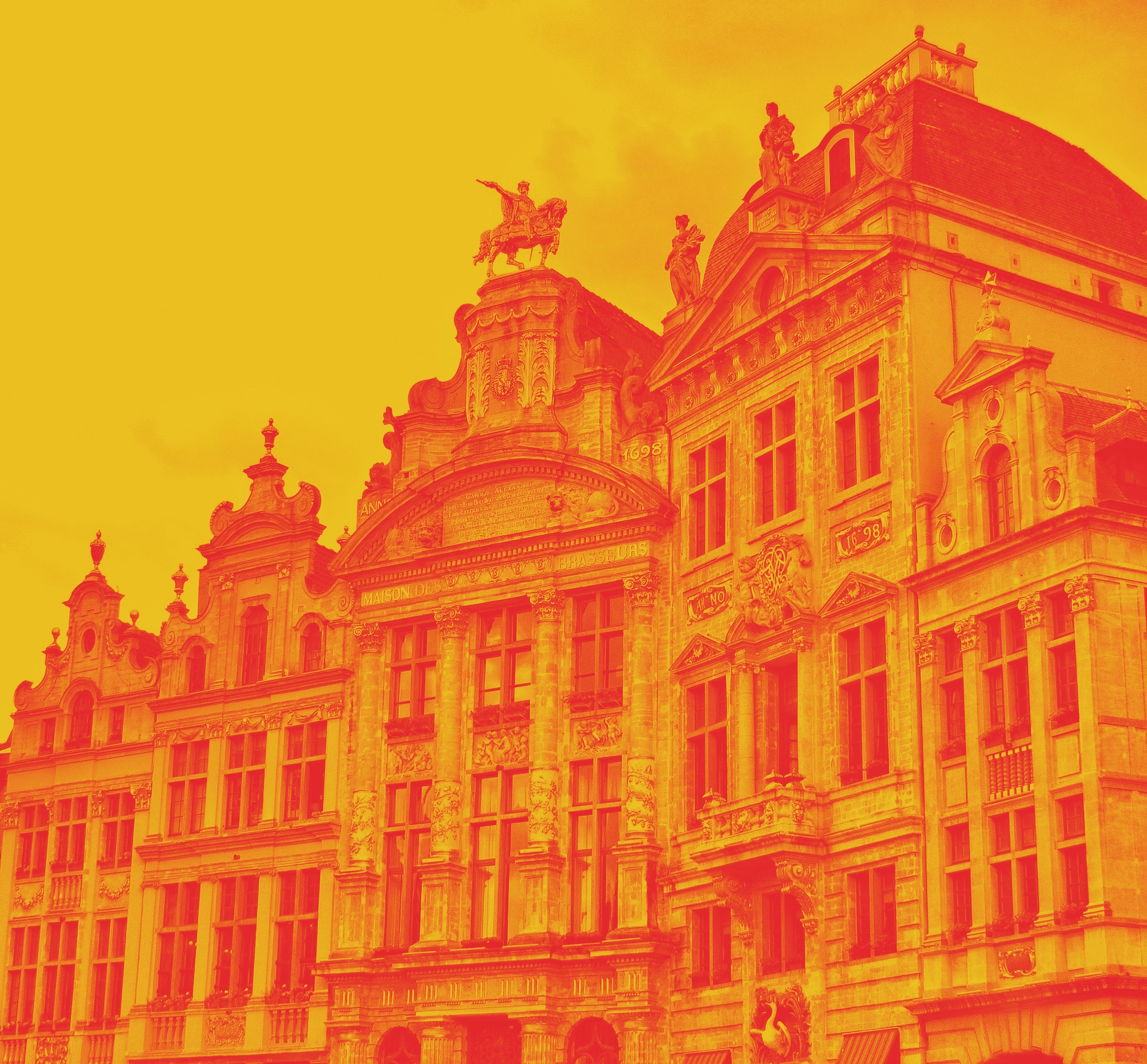 It starts on Friday evening and runs during the day on Saturday. We are running the conference in partnership with International Baptist Church Brussels, there are a wide variety of different churches represented and we are praying for a really encouraging time.
We would love you to pray with us:
Give thanks for this opportunity.
Pray for great fellowship together.
Pray the Bible teaching would be clear and helpful.
Please pray for Andrew, Nigel, Jon & Amy as they teach.
Pray also for Nigel as he preaches on Sunday morning at iBC.
Here is the programme we are running and thank you so much for your partnership.
Friday 4th October
19:00-19:10
Welcome
19:10-20:00
1 Peter [1]
20:00-20:20
Refreshments
20:20-21:15
Lessons from the life of Isaac Watts [JG]
21:15-21:30
Prayer & Close
Saturday 5th October
10:00-10:10
Welcome
10:10-11:10
Daniel [1]
11:10-11:30
Refreshments
11:30-12:30
Daniel [2]
12:30-13:30
Lunch
13:30-15:00
Workshops:

1-2-1's

Small Group Bible Study

Writing a Bible Talk

Evangelism

15:00-15:15
Refreshments
15:15-16:15
1 Peter [2]
16:15-16:30
Prayer & Close
Praying for PT.
Thank you so much for your continued partnership in the gospel. If you had some time this week either individually or as churches would you pray for us at PT?
Here are some specific prayer points:
Please give thanks for a blessed year of great encouragement and fresh appreciation of God's faithfulness to us at PT.
Please pray for the current Cornhill applications that are currently being processed and student interviews. Pray we would be wise in offering places especially to the international students who will most benefit from doing Cornhill with us.
Pray for the students soon to finish with us at Cornhill, pray they would know God's faithfulness and leading as to what the next steps might look like. Pray they would continue to be dangerous for the Lord Jesus as they continue to handle God's Word faithfully.
Pray for the Minister's conferences coming up at the end of April, beginning of May. We have David Helm and Johnny Juckes speaking. Pray it would be an encouraging, equipping and engaging time for the 160 ministers coming.
Pray also for the EMA at the end of June. Our conference is called Lifted Up: Preaching the Cross. Pray we would have good numbers of people glorying in the cross together as we sit under God's Word. Pray as we move to the new venue at Westminster Chapel that things would run smoothly and not distract from the content of the conference.
Pray also for preaching conferences that we are endeavouring to run in Greece and Belgium in the coming months.
Thank you so much for your continued support.
Flourish – Lydia Brownback
Subtitle: How the Love of Christ Frees Us from Self-Focus 
In the age of "self-help" and "self-care", Lydia Brownback's latest book is definitely not one of them.  Although, it kind of is, in that the aim of the book is ultimately to help you find happiness and live a more fulfilling life… to "flourish".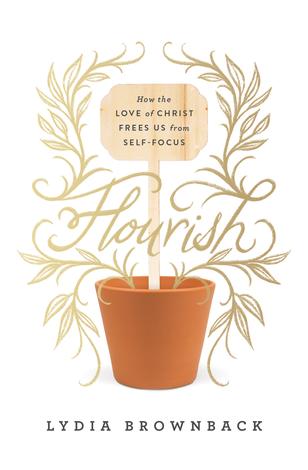 The main difference is that you're not going to accomplish that by trying to look within to unleash your inner strength. In fact, Brownback would advise that you choose the better option. Forget about yourself entirely and look to Christ instead!
She sets the tone at the beginning of her book by reminding the reader of what Paul tells Timothy in II Timothy, chapter 3:
"But understand this, that in the last days there will come times of difficulty. 
For people will be lovers of self…" (verses 1-2)
And how does Paul go on to warn Timothy?
"Avoid such people." (verse 5)
Brownback tells the reader that we too are now living in these last days before Jesus' return. 
Rather than trying to hammer in her reader's head that they ought to think more about Christ and less about themselves, the author is a bit more ambitious. She wants to use this book to train the reader to think and come to this conclusion for themselves. 
Not only that, she wants the reader to learn the necessary tools to be able to make discerning decisions going forward based on biblical understanding to differentiate between these two mentalities.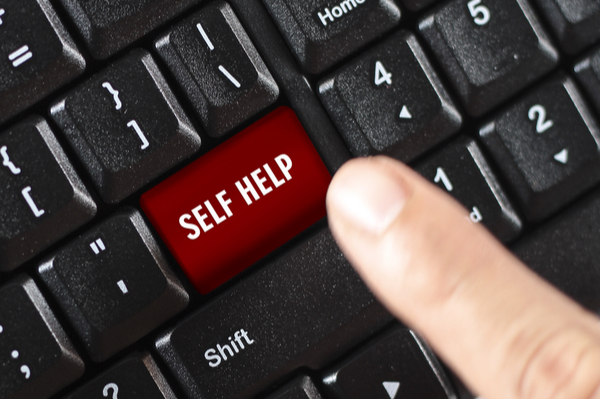 The way she goes about doing this is by using a 3-part structure in each of the 6 chapters. 
Each chapter focuses on a common area where people may be tempted to focus too much on the self:
1. Self-Consciousness
2. Self-Improvement
3. Self-Analysis
4. Self-Indulgence
5. Self-Condemnation
6. Self-Victimisation
Within each chapter, Brownback then goes on to divide the content into 3 smaller sub-sections:
i. Dig (going deeper into the heart of the issue)
ii. Discern (gaining clarity on the biblical mindset required to tackle the issue)
iii. Flourish (conclusion of the matter and what it looks like to embrace Christ over self)
With this simple formula, she proceeds to walk the reader through various examples of what each mentality might look like in everyday life. What the author does extremely well is show the reader how the solution to each of these problems is to think more of Christ rather than self, through specific biblical passages. That's where true freedom from the bondage of self is found — in Christ.
This is a short book, quite light, and a relatively easy read. That said, it has real substance and is structured in a very helpful way to equip the reader to think for themselves going forward. 
Even in the title (using trendy buzzwords/phrases like "flourish" and "free us from…"), I think this book effectively draws in people who need to read this most — those who may find themselves drawn to the self-help trend. 
I also really enjoyed how she didn't limit herself to providing obviously silly examples of first world problems so that she can easily debunk them. In the chapter on self-victimisation, Brownback shares the story of a woman who was forced into marrying a Taliban fighter when she was a child and suffered much abuse as a result. The author doesn't shy away from addressing tough things and deep pain. 
Brownback does an excellent job of listing countless everyday examples throughout the book to illustrate her points. She also embeds various passages from the Bible throughout to support her argument. I think at times the book is a bit example-heavy and Bible light. That said, I think the balance she strikes is still adequate in encouraging her reader to think more biblically when it comes to the struggle of finding freedom from self in Christ. 
I'd recommend this book for Christians who have gone down (or have been tempted to go down) the self-help book route. 
by Michelle Cheng
Indonesian Ephesians…
We are so excited that our Teaching Ephesians book has just been published in Indonesia. We are so thankful to our friends at UFM and also Langham for making this possible. As always we want to thank Christian Focus for their continued partnership in this project.
Please do pray with us that this volume might be greatly used to equip pastors and build up churches in the region.