5 Ministry Benefits from Spring Younger Ministers' Conference 2017
Stick just under 100 'younger ministers' in a conference centre for the best part of a week and what do you get? Strutting stallions? Ministry-jostling? Thankfully not. Here are 5 blessings I'm thankful for as I look back at the recent Spring Younger Ministers' Conference 2017: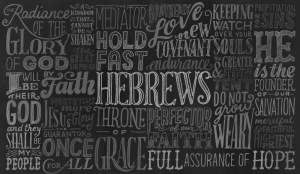 1. Being inspired to stick at a ministry of the word and prayer. It's hard, isn't it, this pastor-teacher thing. But I came away renewed to give myself to it. In particular, the time we spent in our preaching workshop groups, with eight or so other delegates and one senior minister, was just what I needed. Digging into Song of Songs with Vaughan Roberts and a bunch of peers was a fresh reminder of the richness of God's word, both feeding my own heart and demonstrating its irreplaceability in ministry. Having renowned NT professor Doug Moo take us on a 'mini-break' jaunt through Hebrews in the main conference sessions was a bonus.
You can listen to the talks from the conference here.
2. Quality time with your mates. Definitely not to be under-estimated. Five of us from the same year-group at college had all committed to booking onto the conference together, and it was such a gift to have that extended time to informally hang out and talk life, the universe and everything. Friendships with ministry peers are hard enough to maintain, so for me, a conference where you're all staying in the same place – with the even braver option of staying in the same room – is always going to beat day-only events.
3. Being exposed to others' creativity and ministry ideas. As well as seeing old friends, there were a handful of stand-alone conversations with people I'd either never spoken to before, or didn't really know personally, and yet they were chats that really set me thinking. For example, I had some creative conversations about church-planting and keeping going.
By the way, I happened to ask a mate beforehand if they were going on the conference and they said they weren't really the 'Proc Trust' type. Hmm! Looking around the centre, ok, yup, most of us were probably early-to-mid-30's and working as assistant pastors/curates (although even that certainly wasn't everyone) – but amongst those of us fitting that 'mould', I reckon there was still a decent 'spectrum'. So, wherever you're coming from culturally, and whatever your church is like, if you're convinced about prioritising the ministry of the word, then I'd hope you'd find the conference a blessing.
4. Getting tooled up by the 'experts'.
Here I'm thinking particularly of Rico Tice's double-session on 'The Pastor & Personal Evangelism' and 'The Pastor & Church Evangelism'. Just brilliant. I haven't taken notes so furiously since that Christian dating seminar I went to at uni. Of course, I'm sure Rico would object to the notion of 'expert', but his trademark honesty, unashamed conviction, and well-trodden practice make for a killer combo.
5. Ahh, rest.
Ok, it's not a holiday – but I got a whole load more sleep than usual, and I didn't have to do any washing-up. Hothorpe Hall is a top-notch venue for the week: excellent food, glorious surroundings (I even went for a run. I never run!), as well as a fantastic bar & lounge area for downing endless macchiatos or catching up over an evening beer.
See you next year….?
The next Spring Younger Ministers Conference is 30th April – 3rd May 2018 at Hothorpe Hall where we will be joined by Gary Millar who will be helping us think through preaching Deuteronomy. Bookings will be open soon.
Robin Ham is involved in church-planting in Barrow-in-Furness, Cumbria. He blogs here. Twitter: @rhamage