EMA 2018
Day rate £60
3 days £140
Student day rate £30
Student 3 days £80
Tuesday 12th June 2018 –
Thursday 14th June 2018
The Evangelical Ministry Assembly is the flagship conference of The Proclamation Trust. It is 3 days of listening to God's Word preached and applied together with around 1000 church leaders from across the UK and around the world. It is at the iconic Barbican Centre in the heart of London.
This year our theme is The Unsearchable Riches - preaching Christ from all of Scripture. We have a list of excellent speakers lined up to serve us, including Vaughan Roberts, Adrian Reynolds, James Hamilton, Sam Allberry, William Taylor, Christopher Ash, Nigel Styles, Carrie Sandom and many others.
Please note early bird three day tickets priced at £140 are available until Friday 6th April, when the three day ticket price will rise to £155.
Further details of EMA 2018 can be found here
Book Now

A new online resource
by David Jackman
Equipped to Preach the Word is a training course designed to develop faithful and effective preachers of the Bible. Click here for more.
This is the sixth in our Preacher's Profile Series. This time we asked David Meredith, the Mission Director for the Free Church of Scotland some questions about his life and preaching ministry.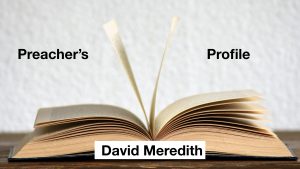 David Meredith, Mission Director for The Free Church of Scotland based in Edniburgh.  After graduation from University of Strathclyde in English and Politics and Edinburgh Theological Seminary I planted a church in Smithton, Inverness.  Smithton grew into a large multi-staff resource church in the course of a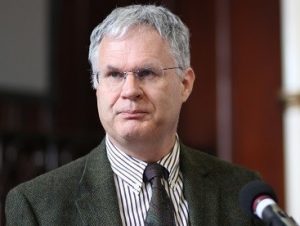 31 year long ministry.  I'm married to Nina and have 4 grown-up children.  My hobbies revolve around the internal combustion engine, I have a large motorcycle and sports car which my friends tell me should belong to a hairdresser. When did you preach your first sermon and how long have you been preaching? I preached my first sermon in a little country preaching station at Arnisort, Isle of Skye in 1980 and have been preaching since then.  The first text I preached on (it was all texts in those days) was Romans 1:16, 'For I am not ashamed of the gospel, because it is the power of God that brings salvation to everyone who believes: first to the Jew, then to the Gentiles. What was your journey to preaching ministry? While attending church in Glasgow as a student I was under the ministry of Donald MacLeod.  One evening he preached from the text 2 Timothy 1:6, 'you should stir up the gift that is within you.'  I preached in various small churches throughout my undergraduate days and then studied at ETS, Edinburgh. Describe the congregation/setting you regularly preach to. These days I am an itinerant but I'm also involved in the preaching team at Cornerstone, Edinburgh. It's essential that any itinerant is rooted and involved in a local church.  The experience of preaching to a congregation where you are not the pastor is unusual, it is certainly a different dynamic.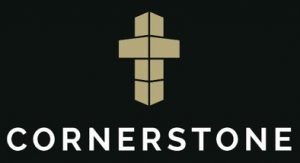 What are you currently preaching on/through? Because I'm no longer in a local church situation I get to choose the passage which is a nightmare. I don't want to be typecast as a 'mission preacher', not least because the story of the whole Bible is the story of mission. What is your regular rhythm of sermon preparation, your usual process and how you schedule it in during the week? I have a variety of administrative, teaching and speaking engagements during the week but I still try to keep Thursday mornings and Fridays clear.  I never prepare on Saturdays. I read the passage through, on a photocopied sheet I will mark out significant words, phrases and ideas.  I will then read various commentaries and write out an outline.  It's at this point I will go on the screen and start to write.  Illustartion and application points will come at this point.  The process will take 6 to 8 hours for each sermon. What is your drafting/editing process that you go through in finalising your sermon for Sunday? I have no editing process. What I have written, I have written! Although I use notes I am not bound to them which enables an editing process 'on the hoof'.  A sermon is a dynamic experience where the central theme and teaching remains but one adjusts according to circumstances. What script/notes do you take into the pulpit?  I use an iPad and I will have usually 4/5 A4 pages of quite full notes but never a full manuscript. What is your routine before preaching on a Sunday? I love to get up early, get on my own and spend time with the Lord.  The spiritual element is literally vital.  I am a believer in the idea of thoroughly well prepared exegetical work but also reliance on the Holy Spirit and unction.  Unction is not the same as shouting or cultivating the grand style, it's deeper and more subtle than that.  The debate between word and Spirit is such a soul destroying argument, what God has joined together, let no man pur asunder. What feedback structures do you utilise in improving on your preaching? I am not precious about my preaching and I've adopted a mindset of life-long learning.  I used to use a mentor who was a very experienced and excellent preacher.  These days I seek counsel and feedback from colleagues.  I'm probably moving from a grand style to a calmer, more conversational approach. What areas are you currently seeking to develop in your preaching? Clarity, brevity and simplicity.  It is critical to get some good application and illustration to make the sermon memorable.  A sermon should be like bread, there is the sense that it is fresh. As I develop I want to speak more of Christ which I iught tio have done more of in my younger days.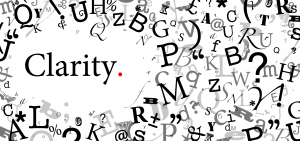 What do you do on the days your preaching did not go very well? I lick my wounds, recognise that my pride and ego need to be punctured but realise that it's not the end.  I aim at a degree of consistency and so the measure of what is 'good' and 'bad' can be highly subjective.  God can bring healing from spit and clay and he can use my mess to His glory.  It's not about us. What one piece of advice would you pass on to someone starting out as a preacher? Listen with the ears of the congregation.  It is not about 'you' so we need to communicate to the people who are in front of us but also the people we would like to be in front of us.   What are some of the best resources you have found on preaching? I have read all the books but I also enjoy listening to masters of the craft.  I listen to all the usual suspects but 2 preachers whjo I appreciate are largely unknown.  David Turner is a layman, a church warden at All Souls.  He is a lawyer and one of the best organisers of sermons I know.  I also appreciate John Sartelle, a close friend and former senior minister at Independent Presbyterian Church, Memphis, TN.  He encapsulates the word/Spirit balance.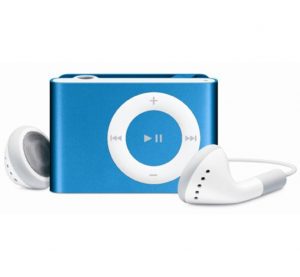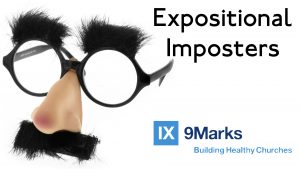 In the same way Morocco states in the Merchant of Venice, 'that all that glitters is not gold', Mike Gilbart-Smith wrote a brilliant article for 9 Marks, showing that not everything called expository preaching is expository preaching. Mike speaks broadly about 3 groups of sermons that miss the mark of expository preaching. His definition of true expository is borrowed from Mark Dever in that it is, 'preaching that takes for the point of a sermon the point of a particular passage of Scripture." This post is reproduced here with the permission of 9 Marks. Expositional Imposters Group 3: IMPOSTERS THAT FAIL TO SEE THE LORD 11) The "Passionless Sermon": The Point of the Passage Is Spoken, Not Preached It would be possible to have a preacher who absolutely understood the passage, and spoke about its implications to the congregation present in apt and even profound ways. Yet the preacher delivers the sermon as if he were reading the telephone directory. There is no sense that, as the preacher delivers God's Word, God himself is communicating with his people.

When the preacher fails to recognize that it is God himself, through his Word, who is pleading, encouraging, rebuking, training, exhorting, moulding, and refining his people through the Spirit's application of that Word, there will often be no passion, no reverence, no solemnity, no evident joy, no sense of sorrow tears—just words. 12) The "Powerless Sermon": The Point of the Passage Is Preached Without Prayer So much time is given to studying the passage and crafting the sermon, that little time is given to prayer either for correct understanding, or for appropriate application. The preacher who works hard but prays little trusts much in himself and little in the Lord. It is perhaps one of the biggest temptations to fall into as an expositor, for the more discerning in the congregation will be able to spot false exegesis or inadequate application. But the difference that the prayers of the preacher made to the impact of the sermon will only be clear to the Lord and on the day when all things will be revealed. The horizons of the Lord and of eternity must ultimately be more important to the preacher; in fact, he should only really care about the horizons of the text and the congregation because the horizons of the Lord and of eternity are invisible, yet of infinite importance.

CONCLUSION. Expository preaching is so important for the health of the church because it allows the whole counsel of God to be applied to the whole church of God. May the Lord so equip preachers of his Word that his voice may be heard and obeyed.
Spring Senior Ministers 2018
Twin £235
Monday 23rd April 2018 –
Thursday 26th April 2018
Our Spring Ministers Conferences are a wonderful combination of excellent teaching, practical sessions, as well as lots of time for fellowship and replenishment.
Gary Millar, Principal of Queensland Theological College, will be leading our main sessions on the book of Deuteronomy – 'Let my teaching fall like rain' (Deut 32:2).
As well as the main sessions with teaching from the front, there are workshop groups, where we get together in small groups to work on handling God's Word.'
The conference will begin at 5pm on Monday and conclude with lunch at 12.30pm on Thursday. You can find more information about our residential conferences including a sample timetable here.
Book Now
PT Cornhill Teaching Day Dublin 2018
Price €15
Saturday 28th April 2018
Elijah and Elisha
A training day delivered by the Proclamation Trust and hosted by Irish Church Missions for anyone seeking to learn how to understand, apply, preach and teach the Bible faithfully.
Times: 10am-4pm
Cost: €15. Please register by using the booking link here, but pay on the day.
Venue: Irish Church Missions, 8 Bachelors Walk, North City, Dublin 1, Ireland
Light refreshments will be provided, please bring your own lunch.
Speaker: Andrew Sach
Book Now
Started in 1991, PT Cornhill exists primarily to train preachers, as well as equipping men and women to teach the Bible in other contexts, such as youth/children's work and women's ministry. Click here for more details
Talks from EMA 2017 by Graham Beynon, Richard Borgonon, Kevin DeYoung, Denesh Divyanathan, Andy Gemmill, Chris Green, Justin Mote, Neil Powell, Vaughan Roberts, Daphne Ross, Pete Sanlon, Steve Smith, Rico Tice, Neil Watkinson, Robin Weekes and Garry Williams on John, Acts, Ephesians, 1 Peter and Revelation
We're gradually adding material from our archive. EMA 1993 featured Dick Lucas, Phillip Jensen, Don Carson, David Petersen and John Lennox for a mix of inspiring teaching, challenging exhortation and encouraging reports of gospel work. (Click the title, left, for the talks)