A new online resource
by David Jackman
Equipped to Preach the Word is a training course designed to develop faithful and effective preachers of the Bible. Click here for more.
One of many highlights at EMA 2018: The Unsearchable Riches, was singing together. Here is a recent blogpost containing the setlist of everything that was sung at EMA 2018. https://www.music-ministry.org/2018/06/ema-2018-setlist/
See our new Mannequin Challenge Promo Video for EMA 2018 here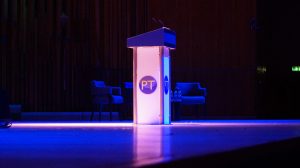 There are just 27 days until our flagship, Evangelical Ministry Assembly Conference 2018, at the Barbican Centre. The programme is looking really good with Vaughan Roberts, James Hamilton, Andrew Atherstone, Sam Allberry, William Taylor, Adrian Reynolds, Christopher Ash, Carrie Sandom, Andrew Sach, Gwilym Davies, Nigel Styles, Rico Tice and David Jackman. Plus input from John Stevens, Willie Philip, Ray Brown, Richard Perkins, Gareth Lewis, Stephen Boon, Jonty Allcock, Johnny Prime,  Claudia Chan, Kevin Croft, Mike Gilbert-Smith & Aderemi Adedire. Added to this an amazing bookshop by 10ofthose.com, great music by Andy Fenton plus band, lots of organisation exhibiting and all in the iconic Barbican Centre in the Heart of London. There is also the opportunity to go on a Christian Heritage Walk around the City of London, enjoy fellowship with evangelical leaders from across the UK and around the World, hear about the work of Cornhill/CrossConnections and help with an amazing Missions Project in Zambia. The Evangelical Ministry Assembly - 12th - 14th June Book your tickets at www.proctrust.org.uk/conferences We look forward to seeing you there...
Summer Wives 2018
Single £300
Twin £230
Monday 2nd July 2018 –
Thursday 5th July 2018
Our Summer Wives Conference is all about encouraging, equipping and energising ministry wives in the work that God has called them to alongside their husbands. It is for wives who have been in ministry for less than 7 years.
In 2018 the main speakers are Johnny Prime (FIEC Pastoral Ministries Director), speaking on Lamentations & Karen Soole (Speaker & Author), speaking on Matthew 11.
The Conference is a great mixture of teaching from the front, seminars and prayer groups as well as lots of opportunity for rest, fellowship & prayer.
The conference will begin at 5pm on Monday and conclude with lunch at 12.30pm on Thursday. You can find more information about our residential conferences including a sample timetable here.
Book Now
PT Cornhill Summer School 2018
Price £120
Monday 2nd July 2018 –
Friday 6th July 2018
For people who are, or hope to be in any kind of Bible teaching ministry in the local church. All sorts of people come to the Summer School - students, workers, people who have retired; those who want a taster of Cornhill; people taking a week out of their normal lives to be equipped, encouraged and refreshed in their service of the Lord. It's an opportunity to work through some of the important principles of handling the Bible faithfully with the aim of teaching Christ with integrity. The week is taught by Cornhill lecturers at our offices in central London, near London Bridge. Please note that this is a non-residential conference, refreshments will be provided each day, bring lunch or buy locally.
The week will consist of a variety of lessons on similar things to what you would learn at Cornhill. (For more information on Cornhill please click here.) In the afternoon there will be workshop groups where you'll have the opportunity to give a short talk and receive some feedback. The day usually finishes with one of the staff members giving a short exposition.
More specific details of the week, including the timetable, preparation for the workshop groups, and specific content will be given to delegates 2 weeks before the Summer School begins.
We're sorry, but we will not have any more detailed information - e.g. information on the specific bible book(s) taught, until close to the summer school starting.
Sorry, this conference is not currently open for online booking. To see if there are spaces, please call the office (0207 407 0561) or email confs@proctrust.org.uk.
Started in 1991, PT Cornhill exists primarily to train preachers, as well as equipping men and women to teach the Bible in other contexts, such as youth/children's work and women's ministry. Click here for more details
We're gradually adding material from our archive. EMA 1993 featured Dick Lucas, Phillip Jensen, Don Carson, David Petersen and John Lennox for a mix of inspiring teaching, challenging exhortation and encouraging reports of gospel work. (Click the title, left, for the talks)