EMA 2018
Day rate £60
3 days £155
Student day rate £30
Student 3 days £80
Tuesday 12th June 2018 –
Thursday 14th June 2018
The Evangelical Ministry Assembly is the flagship conference of The Proclamation Trust. It is 3 days of listening to God's Word preached and applied together with around 1000 church leaders from across the UK and around the world. It is at the iconic Barbican Centre in the heart of London.
This year our theme is The Unsearchable Riches - preaching Christ from all of Scripture. We have a list of excellent speakers lined up to serve us, including Vaughan Roberts, Adrian Reynolds, James Hamilton, Sam Allberry, William Taylor, Christopher Ash, Nigel Styles, Carrie Sandom and many others.
Further details of EMA 2018 can be found here
Book Now

A new online resource
by David Jackman
Equipped to Preach the Word is a training course designed to develop faithful and effective preachers of the Bible. Click here for more.
See our new Mannequin Challenge Promo Video for EMA 2018 here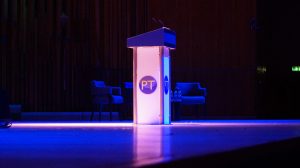 There are just 27 days until our flagship, Evangelical Ministry Assembly Conference 2018, at the Barbican Centre. The programme is looking really good with Vaughan Roberts, James Hamilton, Andrew Atherstone, Sam Allberry, William Taylor, Adrian Reynolds, Christopher Ash, Carrie Sandom, Andrew Sach, Gwilym Davies, Nigel Styles, Rico Tice and David Jackman. Plus input from John Stevens, Willie Philip, Ray Brown, Richard Perkins, Gareth Lewis, Stephen Boon, Jonty Allcock, Johnny Prime,  Claudia Chan, Kevin Croft, Mike Gilbert-Smith & Aderemi Adedire. Added to this an amazing bookshop by 10ofthose.com, great music by Andy Fenton plus band, lots of organisation exhibiting and all in the iconic Barbican Centre in the Heart of London. There is also the opportunity to go on a Christian Heritage Walk around the City of London, enjoy fellowship with evangelical leaders from across the UK and around the World, hear about the work of Cornhill/CrossConnections and help with an amazing Missions Project in Zambia. The Evangelical Ministry Assembly - 12th - 14th June Book your tickets at www.proctrust.org.uk/conferences We look forward to seeing you there...
This is the sixth in our Preacher's Profile Series. This time we asked David Meredith, the Mission Director for the Free Church of Scotland some questions about his life and preaching ministry.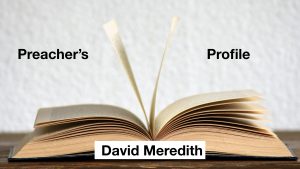 David Meredith, Mission Director for The Free Church of Scotland based in Edniburgh.  After graduation from University of Strathclyde in English and Politics and Edinburgh Theological Seminary I planted a church in Smithton, Inverness.  Smithton grew into a large multi-staff resource church in the course of a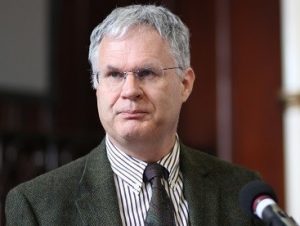 31 year long ministry.  I'm married to Nina and have 4 grown-up children.  My hobbies revolve around the internal combustion engine, I have a large motorcycle and sports car which my friends tell me should belong to a hairdresser. When did you preach your first sermon and how long have you been preaching? I preached my first sermon in a little country preaching station at Arnisort, Isle of Skye in 1980 and have been preaching since then.  The first text I preached on (it was all texts in those days) was Romans 1:16, 'For I am not ashamed of the gospel, because it is the power of God that brings salvation to everyone who believes: first to the Jew, then to the Gentiles. What was your journey to preaching ministry? While attending church in Glasgow as a student I was under the ministry of Donald MacLeod.  One evening he preached from the text 2 Timothy 1:6, 'you should stir up the gift that is within you.'  I preached in various small churches throughout my undergraduate days and then studied at ETS, Edinburgh. Describe the congregation/setting you regularly preach to. These days I am an itinerant but I'm also involved in the preaching team at Cornerstone, Edinburgh. It's essential that any itinerant is rooted and involved in a local church.  The experience of preaching to a congregation where you are not the pastor is unusual, it is certainly a different dynamic.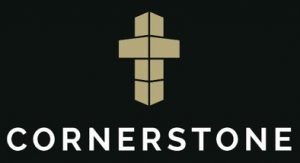 What are you currently preaching on/through? Because I'm no longer in a local church situation I get to choose the passage which is a nightmare. I don't want to be typecast as a 'mission preacher', not least because the story of the whole Bible is the story of mission. What is your regular rhythm of sermon preparation, your usual process and how you schedule it in during the week? I have a variety of administrative, teaching and speaking engagements during the week but I still try to keep Thursday mornings and Fridays clear.  I never prepare on Saturdays. I read the passage through, on a photocopied sheet I will mark out significant words, phrases and ideas.  I will then read various commentaries and write out an outline.  It's at this point I will go on the screen and start to write.  Illustartion and application points will come at this point.  The process will take 6 to 8 hours for each sermon. What is your drafting/editing process that you go through in finalising your sermon for Sunday? I have no editing process. What I have written, I have written! Although I use notes I am not bound to them which enables an editing process 'on the hoof'.  A sermon is a dynamic experience where the central theme and teaching remains but one adjusts according to circumstances. What script/notes do you take into the pulpit?  I use an iPad and I will have usually 4/5 A4 pages of quite full notes but never a full manuscript. What is your routine before preaching on a Sunday? I love to get up early, get on my own and spend time with the Lord.  The spiritual element is literally vital.  I am a believer in the idea of thoroughly well prepared exegetical work but also reliance on the Holy Spirit and unction.  Unction is not the same as shouting or cultivating the grand style, it's deeper and more subtle than that.  The debate between word and Spirit is such a soul destroying argument, what God has joined together, let no man pur asunder. What feedback structures do you utilise in improving on your preaching? I am not precious about my preaching and I've adopted a mindset of life-long learning.  I used to use a mentor who was a very experienced and excellent preacher.  These days I seek counsel and feedback from colleagues.  I'm probably moving from a grand style to a calmer, more conversational approach. What areas are you currently seeking to develop in your preaching? Clarity, brevity and simplicity.  It is critical to get some good application and illustration to make the sermon memorable.  A sermon should be like bread, there is the sense that it is fresh. As I develop I want to speak more of Christ which I iught tio have done more of in my younger days.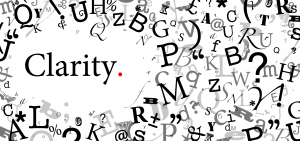 What do you do on the days your preaching did not go very well? I lick my wounds, recognise that my pride and ego need to be punctured but realise that it's not the end.  I aim at a degree of consistency and so the measure of what is 'good' and 'bad' can be highly subjective.  God can bring healing from spit and clay and he can use my mess to His glory.  It's not about us. What one piece of advice would you pass on to someone starting out as a preacher? Listen with the ears of the congregation.  It is not about 'you' so we need to communicate to the people who are in front of us but also the people we would like to be in front of us.   What are some of the best resources you have found on preaching? I have read all the books but I also enjoy listening to masters of the craft.  I listen to all the usual suspects but 2 preachers whjo I appreciate are largely unknown.  David Turner is a layman, a church warden at All Souls.  He is a lawyer and one of the best organisers of sermons I know.  I also appreciate John Sartelle, a close friend and former senior minister at Independent Presbyterian Church, Memphis, TN.  He encapsulates the word/Spirit balance.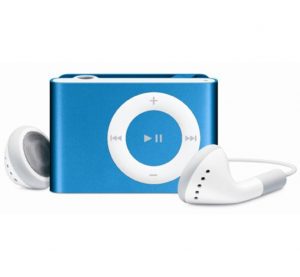 Summer Wives 2018
Single £300
Twin £230
Monday 2nd July 2018 –
Thursday 5th July 2018
Our Summer Wives Conference is all about encouraging, equipping and energising ministry wives in the work that God has called them to alongside their husbands. It is for wives who have been in ministry for less than 7 years.
In 2018 the main speakers are Johnny Prime (FIEC Pastoral Ministries Director), speaking on Lamentations & Karen Soole (Speaker & Author), speaking on Matthew 11.
The Conference is a great mixture of teaching from the front, seminars and prayer groups as well as lots of opportunity for rest, fellowship & prayer.
The conference will begin at 5pm on Monday and conclude with lunch at 12.30pm on Thursday. You can find more information about our residential conferences including a sample timetable here.
Book Now
PT Cornhill Summer School 2018
Price £120
Monday 2nd July 2018 –
Friday 6th July 2018
For people who are, or hope to be in any kind of Bible teaching ministry in the local church. All sorts of people come to the Summer School - students, workers, people who have retired; those who want a taster of Cornhill; people taking a week out of their normal lives to be equipped, encouraged and refreshed in their service of the Lord. It's an opportunity to work through some of the important principles of handling the Bible faithfully with the aim of teaching Christ with integrity. The week is taught by Cornhill lecturers at our offices in central London, near London Bridge. Please note that this is a non-residential conference, refreshments will be provided each day, bring lunch or buy locally.
The week will consist of a variety of lessons on similar things to what you would learn at Cornhill. (For more information on Cornhill please click here.) In the afternoon there will be workshop groups where you'll have the opportunity to give a short talk and receive some feedback. The day usually finishes with one of the staff members giving a short exposition.
More specific details of the week, including the timetable, preparation for the workshop groups, and specific content will be given to delegates 2 weeks before the Summer School begins.
We're sorry, but we will not have any more detailed information - e.g. information on the specific bible book(s) taught, until close to the summer school starting.
Book Now
Started in 1991, PT Cornhill exists primarily to train preachers, as well as equipping men and women to teach the Bible in other contexts, such as youth/children's work and women's ministry. Click here for more details
We're gradually adding material from our archive. EMA 1993 featured Dick Lucas, Phillip Jensen, Don Carson, David Petersen and John Lennox for a mix of inspiring teaching, challenging exhortation and encouraging reports of gospel work. (Click the title, left, for the talks)