A new online resource
by David Jackman
Equipped to Preach the Word is a training course designed to develop faithful and effective preachers of the Bible. Click here for more.
We are so excited that our Teaching Ephesians book has just been published in Indonesia. We are so thankful to our friends at UFM and also Langham for making this possible. As always we want to thank Christian Focus for their continued partnership in this project. Please do pray with us that this volume might be greatly used to equip pastors and build up churches in the region.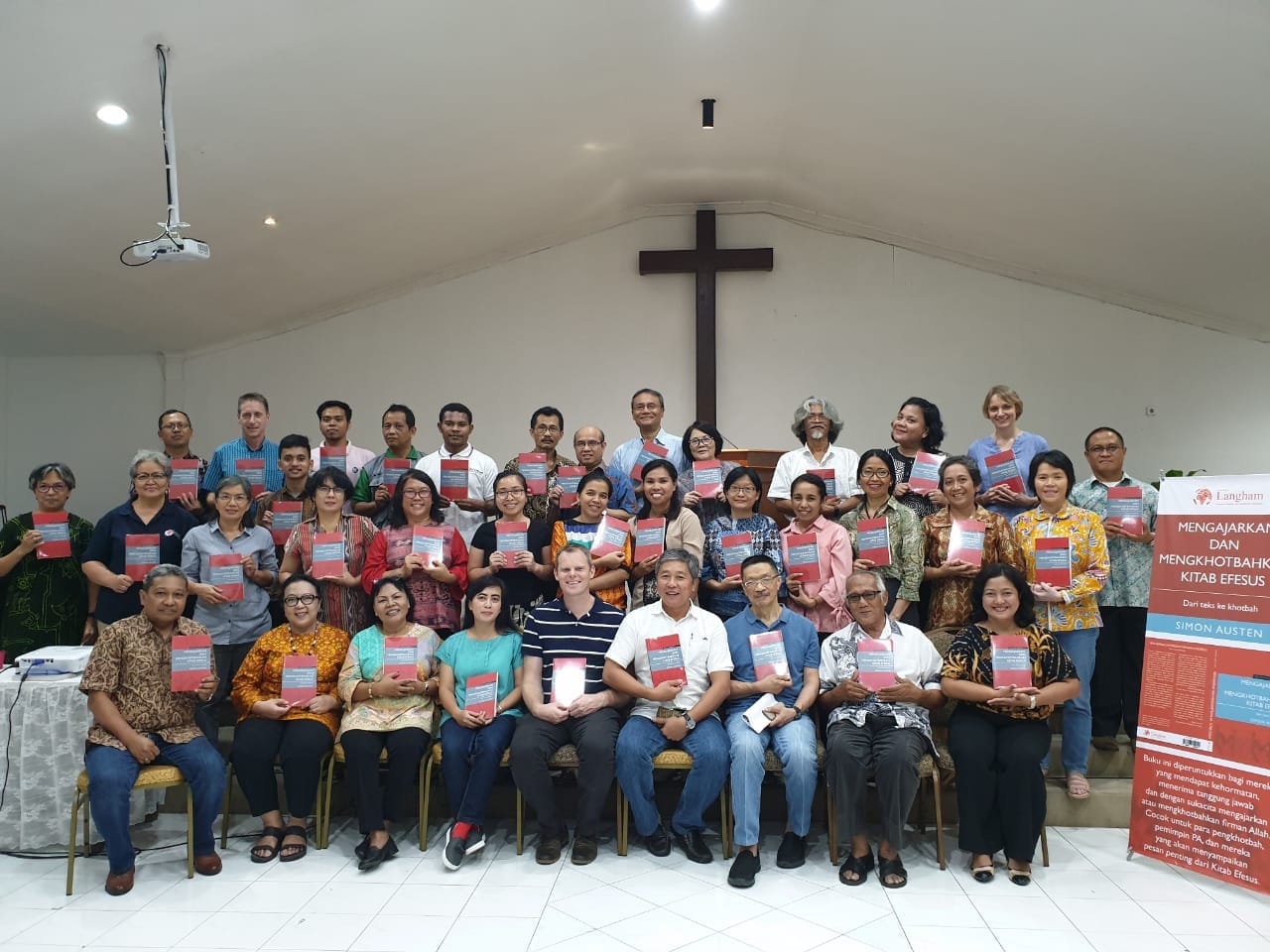 Not another book on Women! You may exclaim? But this one is well worth reading; even if you are a man! Kathleen is a very able Bible teacher who loves God's word and is passionate about explaining and applying it well. In this book she tackles the relationship of Women with God by taking a journey from Eden to Eternity. God's unfolding good purposes for women from beginning to end, in the fallen state that we find ourselves and through the rescue that is found in Christ.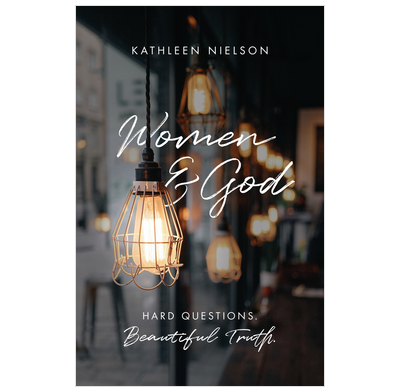 This book beautifully affirms women by faithfully extolling God's goodness in His word and His grace in the Lord Jesus. This is a book that refreshingly refutes the unhelpful stereotypes of women as 'trampled doormats,' as well as correcting skewed interpretations that diminish the distinctive differences between men and women. Kathleen simply and clearly explains some of the trickiest passages in the wider context in which they are written and graciously tackles the challenging questions that are raised. God's beautiful truth is shown to speak relevantly and affirmingly about and to women. Kathleen avoids unhelpful labels, heady jargon and unnecessary theological debate making this an accessible read. I will be highly recommending this book to all the women in my church family. It tackles many of the usual topics and more: Fallen Women; Strong Women; Women and Sex; Women's Bodies; Marriage; The Church.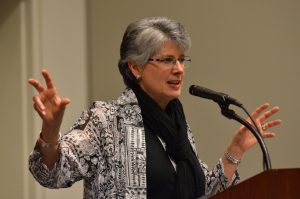 It is concise and yet thorough and different to other books tackling similar issues. I am struggling to think of a weakness or reason not to read this book. This book will enrich your understanding of Women and their relationship with God and renew your love of God and His Word. This would be a great read for any Christian woman (or man) in your church. Buy your copy now at at great price from The Good Book Company: https://www.thegoodbook.co.uk/women-and-god ISBN: 9781784982799
By Rebekah Brown
Women in Ministry 2019
Monday 21st January 2019 –
Thursday 24th January 2019
Apocalyptic Literature is one of the most difficult Biblical genres to study but, rightly understood, is often the most exciting! Faced with panoramic visions of outlandish scenes we can sometimes struggle to handle this material well, so the Women in Ministry Conference 2019 will be focused entirely on this daunting genre. Nigel Styles, Director of Cornhill, will be teaching the second half of Daniel, and Andrea Trevenna, Associate for Women's ministry at St. Nicholas' Church, Sevenoaks, will be teaching Revelation. We will enjoy focused ministry of the word, practical Bible teaching workshops, seminars and plenty of opportunity to pray, relax and have fun. This conference is for women involved in local church, Bible teaching ministries, whether in full time or part-time, paid or voluntary. It recognises that women have an equal but different role to play in the ministry of the local church. A conference for women involved with word ministry amongst women, students, youth or children. If you long to handle. teach and apply the Bible faithfully, then this is the conference for you. We would love to welcome you to Women in Ministry 2019. Develop your Bible teaching skills. Be equipped for practical ministry. Be encouraged by others who understand some of the particular joys of being a woman in ministry.
Please note that although residential accommodation is now fully booked if you are happy to find your own accommodation offsite then you would be very welcome to come as a non-residential guest.
The non-residential rate for Hothorpe Hall would be £147 for the 3 days - this includes all meals from dinner Monday evening up to and including lunch on Thursday. If you would like to pursue this route please contact the PT Office 020 7407 0569. We can send you a list of some local hotels/B&Bs or there are a Premier Inn and Travelodge both just under 6 miles away.
The conference will begin at 5pm on Monday and conclude with lunch at 12.30pm on Thursday. You can find more information about our residential conferences including a sample timetable here.
Sorry, this conference is not currently open for online booking. To see if there are spaces, please call the office (0207 407 0569) or email conferences@proctrust.org.uk.
Cornhill Book in a day 2019: Acts (Monday)
Price £30
Monday 21st January 2019
Cornhill Book in a Day is an opportunity for people to come and join the Cornhill students for the day as they focus in on one book of the Bible.
The four sessions across the day will look at an overview of the book, exploring key themes and the unique place it occupies in the canon of Scripture. The structure of the book will be analysed and there will be help with how to preach and teach different passages from the book. The teaching will include both lectures from the front and work in small groups. The day will finish with a model sermon from a key passage of the book.
If you are a Bible teacher, home group leader, or involved in other Word ministry then coming to Book in a Day will be an invaluable help in getting a handle on a whole Bible book. We would love to have you join us; space is limited so book early to avoid disappointment.
The content on both days is the same; please book for either the Monday or the Tuesday.
Both days will run from 9.30am until 4.30pm and be held at Willcox House on Borough High Street, London SE1 1LB.
Book Now
Started in 1991, PT Cornhill exists primarily to train preachers, as well as equipping men and women to teach the Bible in other contexts, such as youth/children's work and women's ministry. Click here for more details
We're gradually adding material from our archive. EMA 1993 featured Dick Lucas, Phillip Jensen, Don Carson, David Petersen and John Lennox for a mix of inspiring teaching, challenging exhortation and encouraging reports of gospel work. (Click the title, left, for the talks)