A new online resource
by David Jackman
Equipped to Preach the Word is a training course designed to develop faithful and effective preachers of the Bible. Click here for more.
Subtitle: How the Love of Christ Frees Us from Self-Focus  In the age of "self-help" and "self-care", Lydia Brownback's latest book is definitely not one of them.  Although, it kind of is, in that the aim of the book is ultimately to help you find happiness and live a more fulfilling life… to "flourish".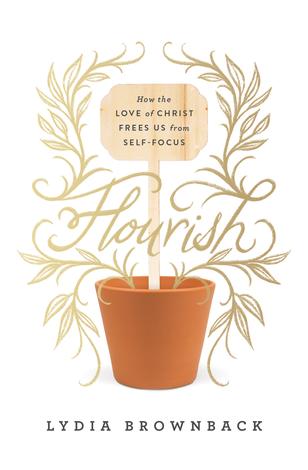 The main difference is that you're not going to accomplish that by trying to look within to unleash your inner strength. In fact, Brownback would advise that you choose the better option. Forget about yourself entirely and look to Christ instead! She sets the tone at the beginning of her book by reminding the reader of what Paul tells Timothy in II Timothy, chapter 3:
"But understand this, that in the last days there will come times of difficulty. 
For people will be lovers of self…"
(verses 1-2)
And how does Paul go on to warn Timothy?
"Avoid such people."
(verse 5)
Brownback tells the reader that we too are now living in these last days before Jesus' return.
Rather than trying to hammer in her reader's head that they ought to think more about Christ and less about themselves, the author is a bit more ambitious. She wants to use this book to train the reader to think and come to this conclusion for themselves.
Not only that, she wants the reader to learn the necessary tools to be able to make discerning decisions going forward based on biblical understanding to differentiate between these two mentalities.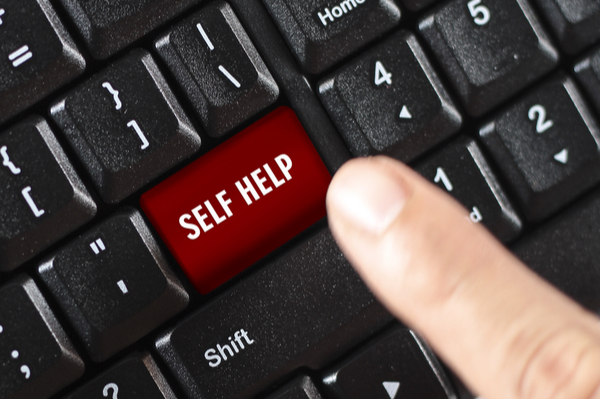 The way she goes about doing this is by using a 3-part structure in each of the 6 chapters.
Each chapter focuses on a common area where people may be tempted to focus too much on the self:
1. Self-Consciousness
2. Self-Improvement
3. Self-Analysis
4. Self-Indulgence
5. Self-Condemnation
6. Self-Victimisation
Within each chapter, Brownback then goes on to divide the content into 3 smaller sub-sections:
i. Dig (going deeper into the heart of the issue)
ii. Discern (gaining clarity on the biblical mindset required to tackle the issue)
iii. Flourish (conclusion of the matter and what it looks like to embrace Christ over self)
With this simple formula, she proceeds to walk the reader through various examples of what each mentality might look like in everyday life. What the author does extremely well is show the reader how the solution to each of these problems is to think more of Christ rather than self, through specific biblical passages. That's where true freedom from the bondage of self is found — in Christ. This is a short book, quite light, and a relatively easy read. That said, it has real substance and is structured in a very helpful way to equip the reader to think for themselves going forward.
Even in the title (using trendy buzzwords/phrases like "flourish" and "free us from…"), I think this book effectively draws in people who need to read this most — those who may find themselves drawn to the self-help trend.
I also really enjoyed how she didn't limit herself to providing obviously silly examples of first world problems so that she can easily debunk them. In the chapter on self-victimisation, Brownback shares the story of a woman who was forced into marrying a Taliban fighter when she was a child and suffered much abuse as a result. The author doesn't shy away from addressing tough things and deep pain.
Brownback does an excellent job of listing countless everyday examples throughout the book to illustrate her points. She also embeds various passages from the Bible throughout to support her argument. I think at times the book is a bit example-heavy and Bible light.
That said, I think the balance she strikes is still adequate in encouraging her reader to think more biblically when it comes to the struggle of finding freedom from self in Christ.
I'd recommend this book for Christians who have gone down (or have been tempted to go down) the self-help book route.
by Michelle Cheng
We are so excited that our Teaching Ephesians book has just been published in Indonesia. We are so thankful to our friends at UFM and also Langham for making this possible. As always we want to thank Christian Focus for their continued partnership in this project. Please do pray with us that this volume might be greatly used to equip pastors and build up churches in the region.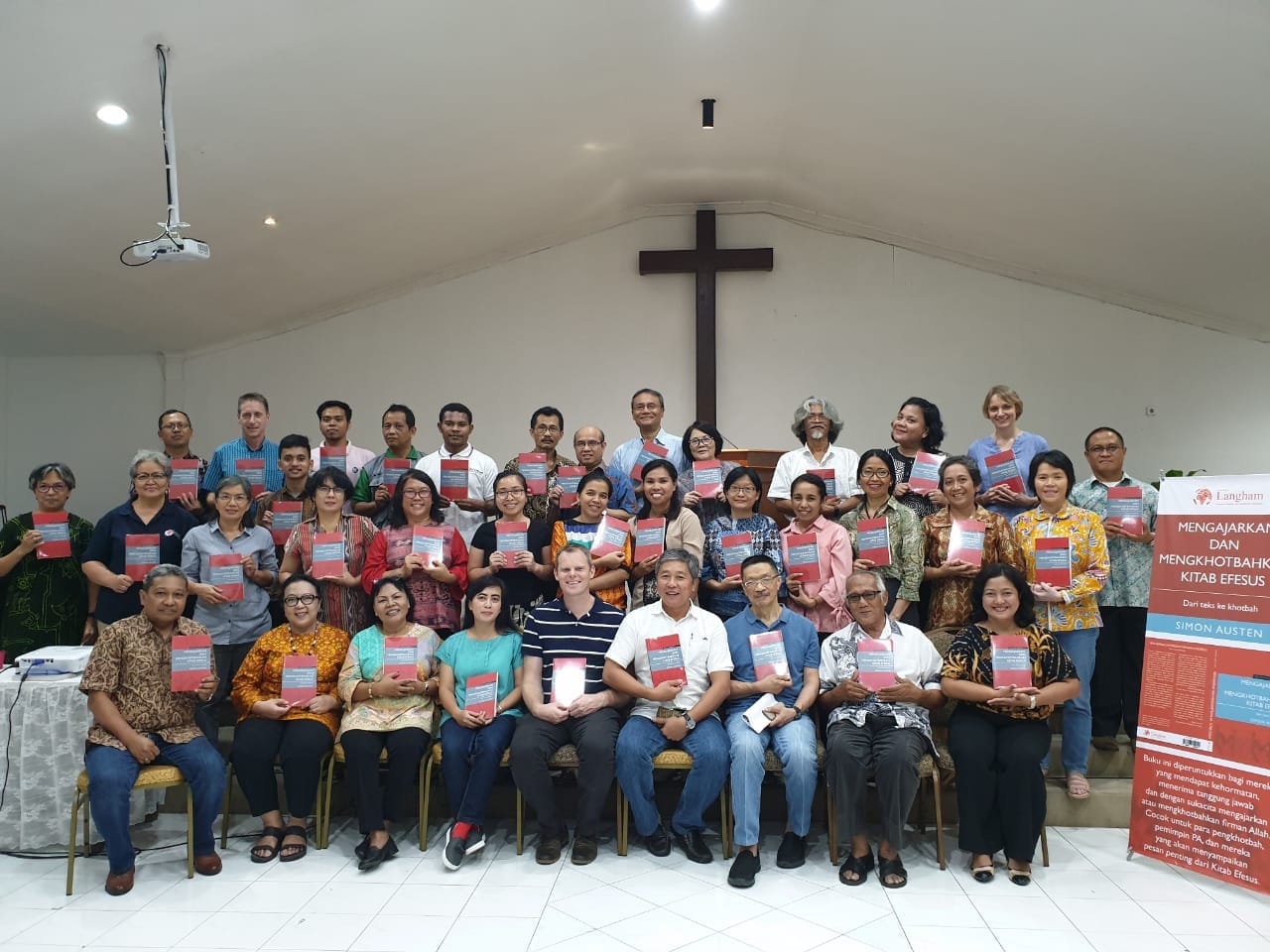 Women in Ministry 2019
Monday 21st January 2019 –
Thursday 24th January 2019
Apocalyptic Literature is one of the most difficult Biblical genres to study but, rightly understood, is often the most exciting! Faced with panoramic visions of outlandish scenes we can sometimes struggle to handle this material well, so the Women in Ministry Conference 2019 will be focused entirely on this daunting genre. Nigel Styles, Director of Cornhill, will be teaching the second half of Daniel, and Andrea Trevenna, Associate for Women's ministry at St. Nicholas' Church, Sevenoaks, will be teaching Revelation. We will enjoy focused ministry of the word, practical Bible teaching workshops, seminars and plenty of opportunity to pray, relax and have fun. This conference is for women involved in local church, Bible teaching ministries, whether in full time or part-time, paid or voluntary. It recognises that women have an equal but different role to play in the ministry of the local church. A conference for women involved with word ministry amongst women, students, youth or children. If you long to handle. teach and apply the Bible faithfully, then this is the conference for you. We would love to welcome you to Women in Ministry 2019. Develop your Bible teaching skills. Be equipped for practical ministry. Be encouraged by others who understand some of the particular joys of being a woman in ministry.
Accommodation on site is now fully booked but if you are willing to book your own accommodation offsite you can still come as a non-residential guest. Deadline for bookings is Saturday 5th January 2019.
The non-residential rate for Hothorpe Hall would be £147 for the 3 days - this includes all meals from dinner Monday evening up to and including lunch on Thursday. If you would like to pursue this route please contact the PT Office 020 7407 0569. We can send you a list of some local hotels/B&Bs or there are a Premier Inn and Travelodge both just under 6 miles away.
The conference will begin at 5pm on Monday and conclude with lunch at 12.30pm on Thursday. You can find more information about our residential conferences including a sample timetable here.
Sorry, this conference is not currently open for online booking. To see if there are spaces, please call the office (0207 407 0569) or email conferences@proctrust.org.uk.
Cornhill Book in a day 2019: Acts (Monday)
Price £30
Monday 21st January 2019
Cornhill Book in a Day is an opportunity for people to come and join the Cornhill students for the day as they focus in on one book of the Bible.
The four sessions across the day will look at an overview of the book, exploring key themes and the unique place it occupies in the canon of Scripture. The structure of the book will be analysed and there will be help with how to preach and teach different passages from the book. The teaching will include both lectures from the front and work in small groups. The day will finish with a model sermon from a key passage of the book.
If you are a Bible teacher, home group leader, or involved in other Word ministry then coming to Book in a Day will be an invaluable help in getting a handle on a whole Bible book. We would love to have you join us; space is limited so book early to avoid disappointment.
The content on both days is the same; please book for either the Monday or the Tuesday.
Both days will run from 9.30am until 4.30pm and be held at Willcox House on Borough High Street, London SE1 1LB.
Sorry, online booking for this conference is now closed.
Started in 1991, PT Cornhill exists primarily to train preachers, as well as equipping men and women to teach the Bible in other contexts, such as youth/children's work and women's ministry. Click here for more details
We're gradually adding material from our archive. EMA 1993 featured Dick Lucas, Phillip Jensen, Don Carson, David Petersen and John Lennox for a mix of inspiring teaching, challenging exhortation and encouraging reports of gospel work. (Click the title, left, for the talks)