St. Anne's Limehouse – Cornhill Missions 3/7
The Core (final year) Cornhill Students recently went on Missions mostly in the UK but also overseas. It is a chance for them to experience different ministry contexts and be blessed by a local church congregation and be a blessing to them in return. We asked the mission teams to write a short report about what they got up to.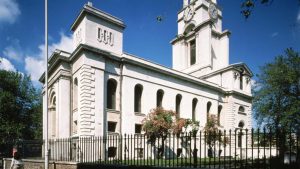 We had a fantastic week helping the team at St Anne's Church in Limehouse with their mission.

It's a massively diverse area with seasoned East Enders, young city-working professionals, a huge Bangladeshi community and everything in between. The events ranged from evangelistic discussion in a coffee shop, to a family film night, to a men's breakfast on life to the full, to a night with pie and mash and a rapper come pastor, as well as a great evangelistic Sunday service with Rico Tice.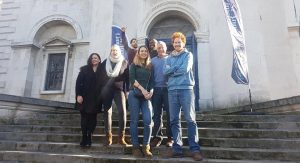 The team helped reach the local area through door-knocking, teaching at the local school, speaking at all the events, helping setup and serve at the events, praying, and getting alongside people to talk about Jesus throughout. It was a great week of getting out of our comfort zones, seeing what God is doing in another part of London, hearing amazing testimonies about God's grace, and growing as we served as different parts of Christ's body together. What a week!
Please pray for St. Anne's Limehouse and also for our Core Students as they consider their next steps after the summer.
If you are interested in applying to Cornhill for Sept 2018, then please click here.