Preaching that Moves People [Yancey Arrington]
Preaching is like skiing…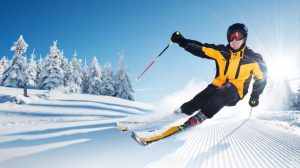 This new book from Yancey Arrington, teaching pastor at Clear Creek Community Church in Houston, is a fresh, clear and well written book on the delivery of a sermon.
It is a preaching book with a difference. It is not a book on the content of sermons, it is a book about the presentation and communication of sermons. This is definitely a weakness, we teach people well about the science of preaching, but are less strong on teaching people the art of preaching.
Yancey's sneaking suspicion is that most sermons delivered in pulpits on Sunday are really lectures in disguise.
"My hope is that you will use this book to develop your delivery so you are more apt, by God's grace, to preach in a way that moves people."
Yancey is clear that this is not manipulative emotionalism , nor is it mere pragmatism. Yancey wants people to think hard about not just what goes into the sermon but how to arrange, deliver and use the treasure unearthed by careful exegesis and prayerful study, in a way that gives the greatest potential to make the greatest impact in the minds and hearts of the hearers.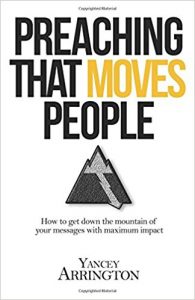 The basic metaphor used throughout the book is that preaching is skiing, or more particularly it is like being a skiing guide. It is about getting the congregation down the mountain in a way that both showcases the Bible passage in the best possible way, but also is well paced, rightly stretching and exhilarating.
It is a basic 3-point plan.
Arrange for Tension
Build for Speed
Chart for Bandwidth
It is very thought provoking material and whilst you won't agree with every paragraph, insight or observation, it is an opportunity to reflect and think about your preaching.
I think the skiing metaphor is really helpful and gives a great picture to help people reflect and give feedback on sermons. I loved the chapter on Arrange for Tension (2), with the premise that Tension = Attention, and reflecting wonder if I give 'spoilers' too early in my sermon which gives the game away too early.
I think this book is particular helpful for the seasoned preacher who has been delivering sermon for a while, I think it helps identify the ruts we have retreated into and reflect on how we can preach more fruitfully.
This book will not help with the what of preaching, but it will definitely sharpen you in the realm of the how of preaching.
Useful for: Anyone who preaches, but particularly those who have been doing it for a while.
Reading level: Very accessible and easy to read.
Price: RRP £11.25
ISBN: 997946903
Publisher: Clear Creek Resources
Rating: *****