Preachers Profile: Melvin Tinker
This is the third in our Preachers Profile Series. This time we asked Melvin Tinker questions about his life and preaching ministry.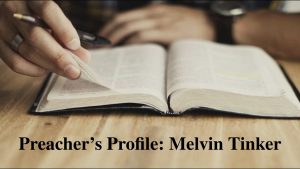 Melvin is the vicar of St. John, Newland in Hull. He has been the vicar there for 23 years. Melvin is married to Heather and they have three grow up sons and nine grandchildren. Melvin enjoys walking and films. Melvin has also authored a number of books.
We asked Melvin about life and ministry.
When did you preach your first sermon and how long have you been preaching?
When I was a student of 18 (44 years ago!!!) at an evangelistic event held by the CU.
What was your journey to preaching ministry?
Mainly while at university I was given opportunities to preach which began to create within me a desire to serve God in this way. After a short career in teaching, I went to train for the ordained ministry. I certainly would say that the work of PT in the 1980's under Dick Lucas had a very significant effect in shaping my preaching (for the better I hope!).
Describe the congregation/setting you regularly preach to.
St Johns is a large multi-cultural congregation. It is made up of people from all ages, all walks of life, social groupings and different nationalities. It is the most mixed congregation I know. I minister in the most unchurched city in the UK (less than 0.7%).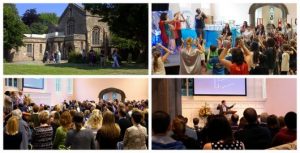 What are you currently preaching on/through?
In the mornings a series on John's Gospel; in the evenings The Apostle's Creed- the beliefs dealt with expositionally by looking at a particular passage which deals with the article of faith.
What is your regular rhythm of sermon preparation, your usual process and how you schedule it in during the week?
I am usually thinking and praying ahead on the passage to be preached in a week or two's time, mulling the passage over, thinking of relevant material. Then down to work usually Tuesday morning and using most mornings for preparation (that is when I work best). I will look at the passage and different translations; make notes regarding important features, maybe an outline will be developed as a go through the passage. I will then consult commentaries. Once the main substance of the sermon has been forged I will then note useful illustrations, references and how the text is to engage the congregation- always having a picture of the congregation in my mind as I prepare.
What is your drafting/editing process that you go through in finalising your sermon for Sunday?
Once the sermon has been drafted (I use full text) I then edit, mainly trying to cut it down to a manageable size, noting how to deliver different parts of the sermon, what effect I hope it will have on the hearers. I am keen to ensure that engagement/application takes place throughout the sermon. I give a fair amount of time in crafting a good introduction and conclusion.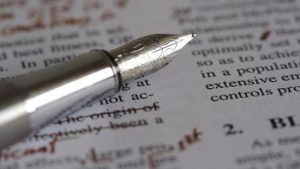 What script/notes do you take into the pulpit? 
I use full script. This is crucial to ensure that everything that needs to be said is said, there is discipline in delivery (avoiding waffle and going off point)-but I ensure that I am very familiar with the sermon, it is preached, not read.
What is your routine before preaching on a Sunday?
If I am preaching in the morning then before breakfast I go through the sermon, making last minute alterations and spend time in prayer.
What feedback structures do you utilise in improving on your preaching?
There are no formal structures. My wife remains my best critic and friend. But I have other staff members who are willing to give feedback, and we occasionally carve out time to do this in staff meetings of the ministers.
What areas are you currently seeking to develop in your preaching?
Nothing in particular. I am continually challenged and inspired by the preaching of my colleagues – we hold each other to a high standard.
What do you do on the days your preaching did not go very well?
Reading  Spurgeon's talk 'The Preachers fainting fits' is good – prayer, reflection and a determination to do better next time by God's grace.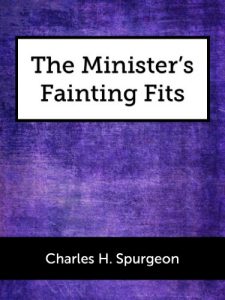 What one piece of advice would you pass on to someone starting out as a preacher?
Avoid trying to cover too much in one sermon; walk before you can run, work within your limits. Be yourself and don't try to imitate others (but do emulate good preachers).
What are some of the best resources you have found on preaching?
Lloyd Jones 'Preaching and Preachers'; Spurgeon's 'Lectures to my students'; Stott 'I Believe in preaching'; Piper, 'The Sovereignty of God in Preaching'.