Do we want Apple to censor or not?
This interesting question gets to the heart of some of the issues about the church in society today.
For some time, I've been impressed with Apple because they won't allow porn apps on their iPhone. I'm sure there are other ways to access immoral material, but it won't be through an app or an iTunes video download. Great, we say!
Today, Phil Vischer is telling the story of how Apple pulled the plug on an app which allows online sign-up to a petition related to, amongst other things, opposition to gay marriage. Woah! Censorious Apple! (H/T Tim Challies). BTW, it does seem a supreme irony that liberalism is now becoming quite censorious as a force – the very philosophy it espouses is set aside when views are expressed are non-liberal (can you not see how absurd it is that liberals are seeking to have apps removed?).
Which do we want? Or is there a middle way?
Philip Project
I had the joy last Saturday of teaching on Friends International's Philip Project, something I have been doing for four years or so. The Philip Project was initially set up to train Africans studying in the UK in basic Bible handling skills – recognising that many of these would be the future leaders of churches back in Africa. It is essentially missionary work of the training kind, but based in the UK. Together with regular teachers John Richardson and Marcus Honeysett, our monthly training days are both a challenge (after all, the students all live in very different contexts) and a joy – their hunger for God's word is remarkable.
This year Philip Project is spreading its wings and on Saturday we had four Mandarin speakers. If you have any international students in your church, do think about the possibility of encouraging them to enrol – or even paying to enrol them yourselves. We have seen in a couple of African countries how students who really grasp the benefits can make a significant difference as champions of biblical preaching.
You can see some video footage from the Philip Project backed Limbé (Cameroon) preachers conference below. You also get the delight of seeing me not at my finest – very, very, very hot.
You know you've made a mistake when…..
…you cycle to work in the morning and then it starts snowing heavily.
Ranking preaching
Something that happened in our lives recently to make me realise once again that
Dull but Faithful to Scripture betters
Engaging but Loose to Scripture
Please, I'm not arguing for dull preaching (why is so much evangelical preaching so dull, given that the Scriptures are so full of life?). But I've realised there is a ranking…. one is markedly superior to the other.
So, what did the academic miss….?
Did you read Henig's letter to the TImes (below)? If so, did you spot where he might have gone wrong? It's not unimportant because these are the kinds of errors we make all the time as we strive to "rightly handle the word of truth."
First, there's an error of historical context. Henig implies strongly that 18th Century slavery is a direct counterpart to Roman slavery. True, there are some things in common. And, for sure, Roman slavery could be horrific as plenty of contemporary accounts show. But they are not the same. Professionals (such as doctors), for example, were mostly slaves in the Roman system. Context demands that we understand the kind of issue Paul is writing into and about.
Second, there a false logic. Even if, (and I will refute this in a moment) Paul is tacitly accepting of slavery as Henig argues, then it does not necessarily flow that slavery and sexual ethics are in the same category and so an error in one must therefore indicate an error in another. For me, as an evangelical, this is not a key point, because I think that Henig has significantly misinterpreted the text, but even if had not, drawing close connections between the two issues is not legitimate without further explanation.
Third, there is an error of immediate context. What are the main things going on in these passages which will inform our understanding of those particular texts. I don't need to go in to that now, you can no doubt go away and read it up for yourself; suffice it to say it would change Henig's interpretation.
Fourthly, there is an error of language. Both injunctions, taken on their own, are commands to slaves to obey their masters. Neither is either implicitly or explicitly, an endorsement of slavery. The words just don't say that.
They're common enough errors – probably in my own preparation and preaching too if I'm not careful.
Why we're right to keep banging on….
Sometimes, PT is accused of banging on about things that don't seem to matter. But there are some issues that we're right to bang on about, not least that if we are to rightly handle the Word of God, we've got to rightly understand the words of the Word of God. There was a great example of how indiscipline can lead us astray in yesterday's Times letters. Here is a letter from Rev Dr Martin Henig of Wolfson College Oxford (if you have access to behind-the-paywall you can read it here).
Sir, Discomforting as it is to modern Christians, Christianity did nothing to sweep away slavery (letter, Nov 24). Indeed, St Paul exhorts slaves to obey their masters (Ephesians 6,5), while the writer of 1 Timothy reiterates this injunction (1 Timothy 6, 1-6).

To our shame, slavery as an institution continued to be universal in the Christian Empire and into the Middle Ages and beyond. The 18th century did not re-discover slavery; the needs of plantation owners in the New World simply built on an endemic structure of slavery and serfdom that had been in existence since human records began.

Bishop Gene Robinson is right. It was the emergence of a liberal conscience that looked to the heart of the Gospel message of liberation which ended slavery. Let us hope that the same truly Christian spirit will at last end centuries of injustice and discrimination against lesbians and gays, many of them fervent Christians. If we were guided simply by biblical texts without recourse to the compassion of Christ and our own God-given reason we would still be owning slaves, stoning adulterers and burning "witches".
Have a careful read and see where you think the exegesis and argument is flawed (I don't mean the implication that someone other than Paul wrote 1 Timothy, though I would want to take issue with that too!). It's worth spending some time trying to work it out, not least because it both reinforces how we understand Scripture and answers a very common objection to our view of homosexuality (and, indeed, a whole raft of sexual ethics).
The cross – mourn and rejoice with Cowper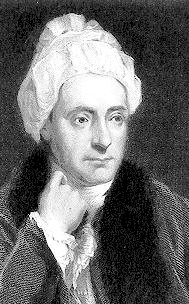 I've got to one of the purple passages in my study of Zechariah – chapters 12 and 13. There will be mourning "when they look on me, the one whom they have pierced, they shall mourn for him as one mourns for an only child" (12.10). But also, "on that day there shall be a fountain opened for the house of David and the inhabitants of Jerusalem, to cleanse them from sin and uncleanness" (13.1). I like Duguid's comment in his "application" section of the EP study commentary:
The cross denotes not merely the sad reality of what we have done to God, but also the triumphant reality of what he has done for us in Christ. At the cross, my sins pierced Christ, but the blood which flowed from those wounds forms a cleansing fountain that washes them all away. As we confess our sins in true repentance, the blood of Christ purifies us from all of our unrighteousness. For that reason, when we fix our eyes on the cross, we not only weep and mourn for our sins; we glory and triumph in the grace of God that has saved us and is transforming us, and which will ultimately renew all creation.
It reminds me of Cowper's great old hymn:
There is a fountain filled with blood drawn from Emmanuel's veins;
And sinners plunged beneath that flood lose all their guilty stains.

Lose all their guilty stains, lose all their guilty stains;

And sinners plunged beneath that flood lose all their guilty stains.
The dying thief rejoiced to see that fountain in his day;

And there have I, though vile as he, washed all my sins away.

Washed all my sins away, washed all my sins away;

And there have I, though vile as he, washed all my sins away.
Dear dying Lamb, Thy precious blood shall never lose its power

Till all the ransomed church of God be saved, to sin no more.

Be saved, to sin no more, be saved, to sin no more;

Till all the ransomed church of God be saved, to sin no more.
E'er since, by faith, I saw the stream Thy flowing wounds supply,

Redeeming love has been my theme, and shall be till I die.

And shall be till I die, and shall be till I die;

Redeeming love has been my theme, and shall be till I die.
Then in a nobler, sweeter song, I'll sing Thy power to save,

When this poor lisping, stammering tongue lies silent in the grave.

Lies silent in the grave, lies silent in the grave;

When this poor lisping, stammering tongue lies silent in the grave.
Lord, I believe Thou hast prepared, unworthy though I be,

For me a blood bought free reward, a golden harp for me!

'Tis strung and tuned for endless years, and formed by power divine,

To sound in God the Father's ears no other name but Thine.
There's an interesting story of how this hymn came to be written on the net hymnal (turn off your sound first!).
On hard study….
Don Carson thinks it's a good time to be sixty. I'm sure he's right! People are listening to sixty year olds, he says, and here's one the things we need to hear:
Careful handling of the Bible will enable us to "hear" it a little better. It is all too easy to read the traditional interpretations we have received from others into the text of Scripture. Then we may unwittingly transfer the authority of Scripture to our traditional interpretations and invest them with a false, even an idolatrous degree of certainty. Because traditions are reshaped as they are passed on, after a while we may drift far from God's word while still insisting our theological opinions are "biblical" and therefore true. If when we are in such a state we study the Bible uncritically, more than likely it will simply reinforce our errors. If the Bible is to accomplish its work of continual reformation – reformation of our lives and doctrine – we must do all we can to listen to it afresh and to utilize the best resources at our disposal.
Taken from the introduction (p18) to Exegetical Fallacies (Great book, terrible cover!!).
More like this:
The key to Zechariah
There are some books in the Bible which come alive when you realise something really quite simple about them. This is not a kind of 21st century gnosticism, but rather the good old fashioned reading Scripture with Scripture. You see, when you realise that the preaching of Haggai and Zechariah got the Exiles building again, then you realise the key to understanding the sometimes difficult visions and prophecies of Zechariah is to ask:
What is it about what Zechariah saw/said that got them building again?
It's a simple question and one which not only makes the book come alive, but unlocks much of the apparent mystery.
Our friend, Spencer Shaw, pastor of Emmanuel Church Chippenham and a member of the FIEC Council recently preached through Zechariah, you can listen online here. Sadly no online resources (yet) from PT on this rich and rewarding book. But here are two commentaries that I found enormously helpful and careful in their exegesis and application: