The adventures of David Jackman [PT Trustee and former Director of Cornhill]
From September 28th to October 2nd, two of our trustees of PT, John Samuel and David Jackman plan to be in Bielice in Southern Poland for an introductory preaching conference. This will be the third workshop of this sort to be held in Poland under the auspices of the local equivalent of "Together for the Gospel", in the last 18 months. After David met a group of Polish pastors at EMA 2015, they came across to London for a training workshop and three introductory workshops have now been held in Poland (with translation!) in different areas of the country. There was also a follow-up conference on Teaching Ephesians held this past Spring for those who attended the first of the introduction workshops.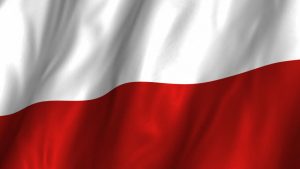 At this upcoming conference, we are expecting about 50 participants, with a varying degree of familiarity with the basics of expository preaching. David and John would particularly value your prayers for many of those attending to be gripped by the sufficiency of Scripture, the power of expository preaching and that ministries and local churches will begin to be renewed through pastors participating in the workshop. Pray for lasting change and for the Lord to raise up some younger men who will themselves become practitioners and trainers of faithful Word ministry.
We are praying that the Lord will guide us at PT to see how we might help similarly in other European contexts to support and equip Biblical preachers who often lack resources, fellowship and the sort of convictions that produce hard work and perseverance. It would be wonderful if a number of well-equipped British pastors were able to adopt a European situation and visit annually for a few years to be able to develop networks of like-minded Bible preachers and even see training programmes developing in places where resources are currently meagre or non-existent.
Supporting this initiative around the world is the purpose of David Jackman's new video training series "Equipped to preach the Word". There are currently two modules available online dealing with the basic principles and skills needed for faithful Biblical preaching. Each module has 8 units, each of which comprises a short instructional video talk, followed by downloadable written materials in a workbook format, enabling practical example and training exercises to be worked through in order to practise the principles, either in personal study or as a group. All this is entirely free of charge.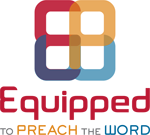 This autumn David is writing the third and final module which will focus on preaching Christ in all the Scriptures and also address issues of relevance and application in preaching. Please pray for God's clear direction in the contents of both video script and the workbook and that the editing and filming will be provided for financially, as this project is funded separately from central PT funds.
So far we know of 2,000 downloads of workbooks, which is at least an indication of intention to use the materials, nearly 50 countries have been involved. The material is also readily available as a USB stick which can be obtained on request from the PT office. Visit the PT website.