A new online resource
by David Jackman
Equipped to Preach the Word is a training course designed to develop faithful and effective preachers of the Bible. Click here for more.
From September 28th to October 2nd, two of our trustees of PT, John Samuel and David Jackman plan to be in Bielice in Southern Poland for an introductory preaching conference. This will be the third workshop of this sort to be held in Poland under the auspices of the local equivalent of "Together for the Gospel", in the last 18 months. After David met a group of Polish pastors at EMA 2015, they came across to London for a training workshop and three introductory workshops have now been held in Poland (with translation!) in different areas of the country. There was also a follow-up conference on Teaching Ephesians held this past Spring for those who attended the first of the introduction workshops.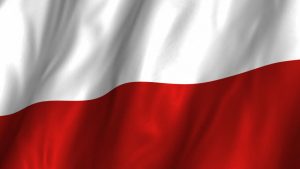 At this upcoming conference, we are expecting about 50 participants, with a varying degree of familiarity with the basics of expository preaching. David and John would particularly value your prayers for many of those attending to be gripped by the sufficiency of Scripture, the power of expository preaching and that ministries and local churches will begin to be renewed through pastors participating in the workshop. Pray for lasting change and for the Lord to raise up some younger men who will themselves become practitioners and trainers of faithful Word ministry. We are praying that the Lord will guide us at PT to see how we might help similarly in other European contexts to support and equip Biblical preachers who often lack resources, fellowship and the sort of convictions that produce hard work and perseverance. It would be wonderful if a number of well-equipped British pastors were able to adopt a European situation and visit annually for a few years to be able to develop networks of like-minded Bible preachers and even see training programmes developing in places where resources are currently meagre or non-existent. Supporting this initiative around the world is the purpose of David Jackman's new video training series "
Equipped to preach the Word
". There are currently two modules available online dealing with the basic principles and skills needed for faithful Biblical preaching. Each module has 8 units, each of which comprises a short instructional video talk, followed by downloadable written materials in a workbook format, enabling practical example and training exercises to be worked through in order to practise the principles, either in personal study or as a group. All this is entirely free of charge.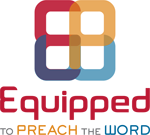 This autumn David is writing the third and final module which will focus on preaching Christ in all the Scriptures and also address issues of relevance and application in preaching. Please pray for God's clear direction in the contents of both video script and the workbook and that the editing and filming will be provided for financially, as this project is funded separately from central PT funds. So far we know of 2,000 downloads of workbooks, which is at least an indication of intention to use the materials, nearly 50 countries have been involved. The material is also readily available as a USB stick which can be obtained on request from the PT office.
Visit the PT website
.
In March this year, PT's International Director, Neil Watkinson, visited five countries in Southern and Eastern Africa, to look at various preaching and Bible training colleges and initiatives which have connections with PT.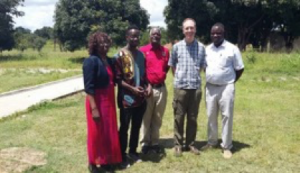 His first stop was at
Johannesburg Bible College
, where several of the staff did Cornhill. Next was the
Proclamation Institute Zambia
, which is only in its second year but has grown quickly.  (A former Cornhiller, Chris Hawthorne, and his family are due to move there next summer). In Rwanda, Neil caught up with several Cornhillers who have been running
Preach The Word
, a weekend-based Bible training programme. They have also planted a new church, rooted in expository ministry, and modelling God's Word should shape ministry in the local church. Next stop was a visit to
iServe Africa
, in Kenya's capital Nairobi, seeing more Cornhillers applying what they learned from their training in the UK. The final few days of the trip were spent in Kampala at
Living Word Uganda
.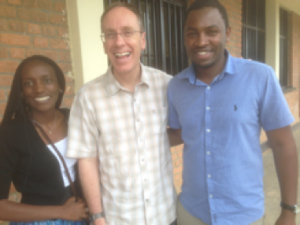 Neil said: "A common challenge for these gospel workers and teachers is the prevalence of the so-called 'prosperity gospel'. I'd been aware of this false teaching, but hadn't realised just how widespread it is, and how much of the African church is affected by it.  Thankfully this is being matched by an eagerness among young preachers and teachers who want to understand and teach the Bible well. It was encouraging to see firsthand the vital work that local and overseas trainers are doing.  Please pray for the continuance and propagation of such faithful Bible training and godly leadership." In the coming months Neil will be travelling to SE Asia again to equip Bible teachers and preachers, alongside others. Neil is also running some Cross Cultural Preaching Training at Willcox House. The September date is full, but there are still a few places left on the training day on the 11th October, see
the website for details
...
Workshop for cross-cultural preaching training (Sept)
Price £10
Tuesday 26th September 2017
Many Bible teachers and preachers around the world have benefited in the past from the 'Project Timothy' programme, whereby pastor-preachers have gone for a week or so on a regular basis to give Bible-training in the Majority world.
Neil Watkinson, our International Director, will be running a one-day workshop on Tuesday 26 September 2017 (9.30am to 4.30pm) at our offices at Willcox House intended for those who are interested in or involved with short-term cross-cultural expository ministry training events. Spaces will be limited, so please book soon.
The cost of £10 includes a sandwich lunch.
Sorry, this workshop is now full. We are planning to hold another later this year or in the first half of next year. We have added another date - 11th October.
Sorry, this conference is not open for online booking. To see if there are spaces, please call the office (0207 407 0561) or email confs@proctrust.org.uk.
Marriage and Ministry Leicestershire Oct 2017
Price £185
Wednesday 4th October 2017 –
Thursday 5th October 2017
A 24 hour stopover for up to 14 couples led by Wallace and Lindsay Benn. Based at Hothorpe Hall, Leicestershire. Marriage can be tough. Ministry can be tough. Together, they can be an explosive combination. What should be a joyful partnership sometimes turns out to be the very thing on which both ministry and marriage founder. We cannot let it.
The conference will begin at 11am on Wednesday and conclude with lunch at 12.45pm on Thursday.
Book Now
Started in 1991, PT Cornhill exists primarily to train preachers, as well as equipping men and women to teach the Bible in other contexts, such as youth/children's work and women's ministry. Click here for more details
Talks from EMA 2017 by Graham Beynon, Richard Borgonon, Kevin DeYoung, Denesh Divyanathan, Andy Gemmill, Chris Green, Justin Mote, Neil Powell, Vaughan Roberts, Daphne Ross, Pete Sanlon, Steve Smith, Rico Tice, Neil Watkinson, Robin Weekes and Garry Williams on John, Acts, Ephesians, 1 Peter and Revelation
We're gradually adding material from our archive. EMA 1993 featured Dick Lucas, Phillip Jensen, Don Carson, David Petersen and John Lennox for a mix of inspiring teaching, challenging exhortation and encouraging reports of gospel work. (Click the title, left, for the talks)