Wednesday is for Women's Ministry (Part 4)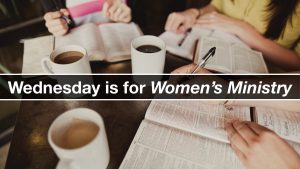 Carrie Sandom is the Director of Women's Ministry at The Proclamation Trust. I asked her a few questions about Women's Ministry.
Here is part 4 of our 4 part series, Wednesday is for Women's Ministry.
How can pastors better encourage gifted women in their churches?
First of all by seeing the need and having a vision for women's ministry in the local church – and then secondly by spotting who the gifted women are! I would never have got into ministry if it hadn't been for the senior minister who heard me teach in the Sunday school and encouraged me to get some training. I reckon there are many church families who have under-used godly and gifted women in them! Encouraging women to get involved in one to one Bible studies, teaching at a women's breakfast or leading at a Christian summer house-party is a great way for them to test the water and, crucially, to get some constructive feedback from those who hear them teach the Bible. Then they can mobilise other women in the church by getting them doing one to ones with other women.
It's not rocket science – all you need for really fruitful women's ministry is an open Bible and a cup of tea! For those who want to take things further, there are many more training opportunities for women than there used to be (through the regional ministry training courses, Cornhill, and the Oak Hill youth and children's course to name but a few).
How should keen women investigate pursuing a ministry role amongst women?
The key thing, first of all, is to talk to people in the home church who know them well and have heard them teach the Bible in some context – this should at some point include the senior minister of their church. When women talk to me I tell I'm looking for three things – character (are they godly and known to be godly); convictions (do they hold firmly to the teaching of the Bible); and competence (are they able to teach the Bible with clarity and winsomeness).
Secondly, they should get on and serve where they are in some way (if they're not already). Too many women think they need a title or a recognised position in the church before they do Word ministry. They don't! It's often the ones who are already studying the Bible one to one or leading in the Sunday School or leading a women's group who are best suited for this work.
Thirdly, they should think about getting some extra training – may be a one day a week regional training course or a ministry apprenticeship (not just for gap year graduates) or something like Cornhill. And if they have the time and opportunity I always encourage women to think about getting some theological training as well. The investment of two or three years of full time study will never be wasted – however people sue it afterwards.
What resources would you point someone to if they wanted to be better equipped for women's ministry?
Women's ministry is about teaching the Bible to women NOT teaching women's issues to women! At some point you will need to consider the role of women in the family and the church and how women's ministry works out in the local church but it's God's Word that sets the agenda in women's ministry – just as it does in any other Bible teaching ministry. To that end the resources people need are good Bible handling skills, which is what we're aiming to give to women at Cornhill. Many of the gospel partnerships have Ministry Training Courses that people can access (usually one day a week during term-time). Some also run Saturday morning and/or evening courses for those who aren't available during the day. For those who don't have time for a weekly course, the Equipped online resource is proving very popular – which can be accessed via the PT website and is suitable for groups or individuals. The PT Media books are also very user friendly and a good place to start if people want to work their way through a Bible book either on their own or with a group.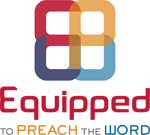 You have travelled extensively teaching the Bible to women in different circumstances and settings. How do you think the UK church is doing compared to other countries in the realm of Women's Ministry?
We're doing okay but there is room for improvement. Lots of women are being trained through the regional ministry training courses but only a very few go onto theological college. The Australians are way ahead of us on that front. We are better at networking across the denominational divide than we have been in the past but we do not have the same networks or resources as the Americans. I think the Brits are just a bit too cautious with each other sometimes! And as for the South Africans – they seem to have so little in the way of financial resources but their churches are growing and they seem to be the most joyful of all of us!