God and the Transgender Debate – [Andrew T. Walker]
Before a Tsunami hits the tide goes out a long way. When you see the tide go out it is time to get ready for the wave to hit.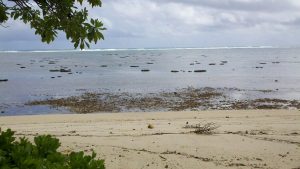 All too often the Christian church has waited for the wave to hit before thinking through the issue at hand. For the last 30 years we have all too often been playing catch up and reacting to societal shifts rather than proactively applying Biblical wisdom to the twists and turns of cultural trends.
However, with the fluid nature of society in our present time, we are very grateful to thinkers who are helping get on and even ahead of the curve. Forewarned is certainly forearmed when a shifting society starts to slide.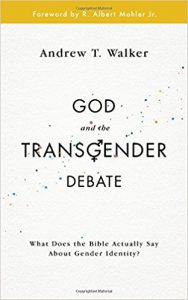 Andrew T. Walker in his meaty book, 'God and the Transgender Debate', has done us a great service in helping us think through the latest wave that is breaking in our Western World. Andrew serves as the Director of Policy with the Ethics and Religious Liberty Commission and is well positioned to write such a volume.
It is best described as a book in 3 parts.
After introductory material giving the lay of the land, Andrew dives straight into Genesis 1-3 and gives a detailed overview of human sexuality, God's good design and the catastrophe and confusion that ripples out from the fall. This section is thoroughly Biblical, very clear and helpful. It says nothing particularly new but does a great job in showing how gender dysphoria is symptomatic in this sin infected world. There is also some really good material here on being made in God's image and all that that means. Chapter 7 then fast forwards to the hope of a glorious future beyond the frustration and confusion of this world, all available in Jesus Christ. It is a compelling chapter that moves beyond coping and managing to discipleship, wholeness and hope.
Having laid this Biblical foundation Andrew then gets very pastoral firstly helping the reader think through how to love and serve gender dysphoric people both as individuals and also as churches. These are deeply convicting pastoral chapters and though they are specifically honed on the subject of transgender, the principles that Andrew highlights have much broader application. This section of the book is great and very thought provoking.
The final section of the book moves very specifically to practical things. Through case studies and worked examples Andrew starts to explore what repentance looks like, how to speak to children of various ages about these issues, whether you should make gender neutral toilets in your churches and other tough questions that are thrown up by this complex issue. Whilst you may not agree with all his conclusions, Andrew certainly shapes and sharpens thinking both with his clarity and depth of application.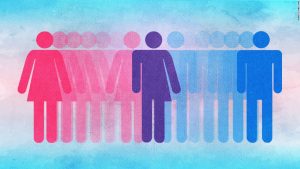 I think in Western Society the tide is well and truly out and already the waves are beginning to break as the latest Tsunami of societal disorder begins to flood in. This book is of great value and help in thinking through this issue, it is informed, pastoral and practical. It filled in gaps in my knowledge and stretched my thinking. It is Biblically robust, well reasoned and sensitive. This is by far the most comprehensive book I have read on the transgender debate from a Christian viewpoint, and I would heartily recommend it to pastors, congregation members and the chapter on speaking to children to every parent in your church.
Whilst it is 174 pages long it is very well written and extremely readable.
God in Public [N.T. Wright]
In God in Public, the eminent New Testament scholar and former Bishop of Durham, Professor N.T. Wright attempts to utilise the Christian gospel for the political challenges of the modern world.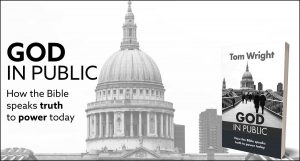 Wright sets the scene by describing, "a deep uncertainty about who we are and what we're here for, and I suggest that this malaise is directly linked to the banishment of God from the public square two hundred years ago" (p2). And so in what is essentially a collection of lectures and talks, Wright seeks to reintroduce God and the Bible into the public sphere.
A highlight of the book is Wright's insightful survey of intellectual and political history. The critique of secularism and the way he tracks the progress of the Western Enlightenment narrative is compelling and he pulls no punches in a damning indictment of Western democracy. It's a refreshing antidote to the New Atheist rhetoric of our age ("religion" is the root of all evil) and Wright seeks to create a space for the gospel to provide clarity and a fresh sense of direction for public life.
To those concerned that this all sounds rather abstract, Wright duly supplies the concrete and practical examples to ground his discussion of "God in Public". He uses examples of churches "doing God in public," i.e. those looking after and defending the rights of asylum seekers, supporting the homeless etc. There are also lengthy examples given of Christian voices on the national and international stage. Wright rejects the privatisation of religion in favour of a church calling authorities to account and being active in society, particularly in defending the rights of the poor and marginalised. This is all framed with the Christian's vocation in bringing to bear the "present-day meaning of Jesus' universal kingship" and how Christians should be advancing Jesus' kingdom project in the world. I reserve comment on Wright's theological enterprise until later in the review, but, insofar as it seeks to dissuade the church from sticking its head in the sand or retreating underground, it serves as a valuable reminder for Christians to be a light to the world.
For those interested in the more philosophical underpinnings of today's (post)modern world, Wright offers a fascinating theological response to the ills of postmodernism. After exposing the contradictions in postmodern theory and its treatment of the Bible, Wright ingeniously utilises the terms of the debate to introduce the Bible as the great meta-narrative that challenges and subverts other worldviews. He sketches a biblical challenge to post-modernity, in the form of a meta-narrative of love that cannot be deconstructed into selfish power (because it is quite the opposite), and a biblical account of human knowing (an epistemology of love) that goes beyond the polarisation of objectivism and subjectivism.
Wright believes that a fresh engagement with the biblical narrative will provide an account of human knowing and truth that the "post-postmodern" world so desperately needs. It's a bold and intellectually stimulating part of the book. It does however run the risk of overwhelming those not overly familiar with the terms and concepts, and also on the other side, it risks disappointing those well versed who will see it as far too sketchy and lacking the necessary detail to expound a thoroughly convincing philosophical argument.
How we as Evangelicals should approach Wright's theology in the book deserves an essay in itself, but I can offer some cursory remarks here.  The truth Wright is calling Christians to speak to power seems a diluted, politicized gospel that does not emphasize the centrality of the Cross and the related doctrines such as atonement for sin. Rather tellingly, Wright states that "if the church can translate what we believe Jesus would say into the language, and the coherent arguments, of the wider world then such obedience can become a possibility" (p.72). Thus Wright's primary aim is not to make Christ known; it is rather to bring about just and merciful rulers and authorities, and if that means stripping out what is distinctly Christian to achieve that end, then so be it.  Despite Wright calling rulers to justice and mercy "within the framework of the historical victory of Jesus in his death and resurrection and of the future, coming, final victory of God over all evil" (p.72), these rulers need not recognise their own sin or Jesus as their Lord and Saviour. Surely this is putting the cart before the horse and blurring the fruit of the gospel and the root of the gospel.
To bring about God's kingdom on earth as it is in heaven, we first need to bring these rulers to the foot of the Cross. It is by the Cross-Centered preaching of the gospel that brings the truth that will ultimately save the world, rather than a diluted gospel that will merely bring temporal social justice and keep authorities in check.
When sin is mentioned, it feels like it is for the sake of completion as opposed to it being a central and foundational part of biblical truth. Wright even goes as far as to suggest a pluralistic, "fresh grasp of God's truth" (p.95) with Christian, Jewish and Muslim voices at the table speaking for "God" in the public square.
Furthermore, Wright indirectly targets and seeks to unsettle traditional evangelicalism at various points in the book. For example, he rather disparagingly describes how "some people seem to yearn for the days when things were nice and simple, when a supposedly biblical gospel of salvation from sin and going to heaven could be preached" (p.37). He hangs out to dry a "type of conservative Christianity represented by the "not of this world" viewpoint" (p.64); he provocatively tries to relegate atonement theology in the gospels; admits to advocating a "controversial" (p.67) reading of Scripture as part of his world-affirming, Jewish messianic framing of the Christian narrative that he stands against "semi- or crypto- gnostic readings". He takes various other swipes against what are essentially caricatures of Evangelical standpoints (e.g. "personal salvation", "going to heaven" etc.).
Though this book is not from the conservative evangelical stable there is still much value to be gleaned from this book and Wright's theology. Wright offers a vivid, rich account of the resurrection and he is very helpful on eschatology and new creation in the present day vocation of Christians to be image-bearers and stewards of creation. Wright also provides a helpful analysis of God's sovereignty in the midst of tyrannous order, and a particularly intriguing section on how Jesus' death shines light on the concepts of truth and authority.
Overall, for those wanting a bold and intellectually stimulating theological response to "we don't do God" politics, Wright's God in Public will not disappoint. For those disheartened by the marginalisation of God and the church in the public sphere, this book will provide plenty of resources for fruitful engagement and insight. However, while it might introduce a fascinating and at times compelling political theology, people, as with everything should read discerningly and be cautious of wholeheartedly adopting Wright's contentious biblical framework.
I close with some words from the Apostle Paul from 1 Corinthians 2:2-8 – And I, when I came to you, brothers, did not come proclaiming to you the testimony of God with lofty speech or wisdom. For I decided to know nothing among you except Jesus Christ and him crucified. And I was with you in weakness and in fear and much trembling, and my speech and my message were not in plausible words of wisdom, but in demonstration of the Spirit and of power, so that your faith might not rest in the wisdom of men but in the power of God. Yet among the mature we do impart wisdom, although it is not a wisdom of this age or of the rulers of this age, who are doomed to pass away.  But we impart a secret and hidden wisdom of God, which God decreed before the ages for our glory. None of the rulers of this age understood this, for if they had, they would not have crucified the Lord of glory.
By Simon Jones
The Garden, The Curtain and The Cross [Carl Laferton]
The Garden, The Curtain and The Cross is a wonderful, child friendly Bible overview explaining that it is wonderful to live with God.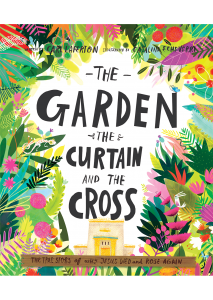 From before the beginning to the hope of the gospel it teaches the entire sweep of history from the perfection of Eden, through the banishment of the fall, to the erection of the temple, through the terror of the cross and on into the hope of in Jesus now being welcome to live with God and be his friends again.
It is a very clever book and uses language that children are very familiar with, the ideas of Keep Out and the explanation of Sin as wanting to live in a world without God in charge are very clear and accessible to young people.
This is a great gospel book for young children. Giving them a clear understanding of the grand narrative of the Bible is important and The Garden, The Curtain and The Cross is a wonderful tool with which to do that. I cannot recommend it enough and besides great content it is one of the most aesthetically pleasing children's books I have read.
God's very Good Idea – [Trillia Newbell]
Have you ever thought about teaching your children about the doctrine of humanity? You should!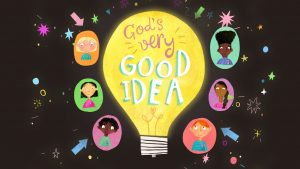 If you want to then God's very Good Idea is a wonderful place to start. It is a fantastic children's book showing how the diversity of humanity was God's very Good Idea, it deals with how every human being is different but also the same as those made in God's image. It tackles the fall and is hope saturated as diversity is bought to unity through the death and resurrection of the Lord Jesus.
This is a unique and fabulous book, as close to a must read you can get in the children's genre. Not only is it clear, it is also clever and very colourful.
The One O'Clock Miracle – [Alison Mitchell]
The One O' Clock miracle is a marvelous retelling of the miracle recorded in John 4, where Jesus heals the official's son by the power of his Word from a great distance.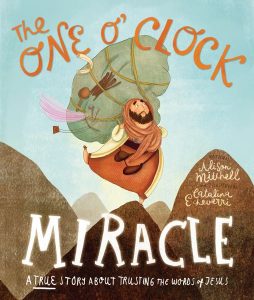 The book is simple, beautifully illustrated and very engaging, all the ingredients you want in a children's book. It also teaches one big truth which is that 'Jesus speaks with the authority of God,' and applied that the official took Jesus at his Word.
The book has a lovely refrain in it, 'he walked and walked – and sometimes ran,' which helps keep children engaged and affords lots of opportunity to join in with the reading.
I really loved this book, it bought a smile to my face and joy to my heart. It is a real page turner and one that teaches children about Jesus in a fun, bright and powerful way. If you need books for a Sunday school prize-giving, to be in the book corner of a baby-toddler group or an increased repertoire on the bedtime story shelf then look no further than the One O'clock Miracle.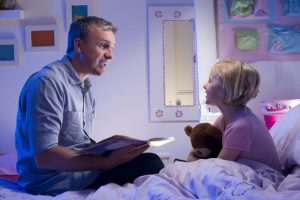 The Storm That Stopped [Alison Mitchell]
Good children's books are a wonderful resource to get into the hands of families in your church. When bedtime stories are the highlight of the evening and the words and pictures generate a combination of intrigue, excitement as well as learning then everyone is on to a winner.
The Storm that Stopped is a beautiful, simple and wonderful illustrated hardback book. It is a retelling  of the Calming of the Storm with a really helpful conclusion showing how Jesus does things that only God can do. The children are helped to see who 'Jesus really is'.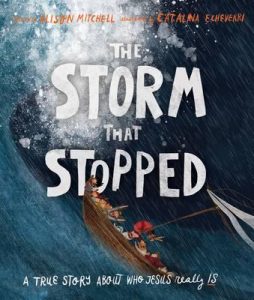 The story is well told and the pictures are mesmerising, I can see this book being a favourite that is constantly pulled down from the bookshelf at bedtime. This story, coupled with these illustrations and a dramatic parental narration alongside will delight and disciple young children in a potent combination.
This is a beautiful gift, great for Sunday school prize givings, Baby and Toddler groups as well as for the church bookstore to help young children learn life changing truths.
Where was God when that happened? – [Christopher Ash]
This series 'Questions Christians Ask' is absolute dynamite. These short accessible books written by an array of stellar authors offer both digestible systematic theology and wonderful pastoral wisdom.
This one on evil and suffering is so helpful. This is a little book that packs a big punch. It is a very pastoral and Biblical exploration of one of the most common questions Christians ask when calamity strikes.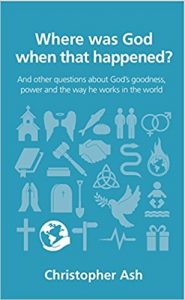 In Christopher's own words – 'this book may help armchair questioners, but it is mainly for wheelchair questioners, those who cry with tears of pain and perplexity in the misery of a messed up world.'
The Bible teaching in this book is helpful and profound, Christopher's pastoral insights are tremendous and winsome. For those struggling to comprehend their turmoil and stand firm under it this book is a strengthening hand and a warm theological hug.
This book will be so helpful for those in your congregation who are hurting and also those seeking to minister to others who are hurting. This is a great series that used well can further people's understanding and strengthen their faith enormously.
John's Letters – Living in the light of God's Love [Peter Mead]
Tucked away at the end of the New Testament, John's letters are some of the less preached-on bits of the Bible and may be unfamiliar even to people who have been Christians for many years. If so, we're missing out! These are letters full of love and pastoral encouragement, as John explains the privilege and implications of fellowship with the God who is light and love, warns against false teaching and encourages a faithful, hospitable Christian in the face of opposition.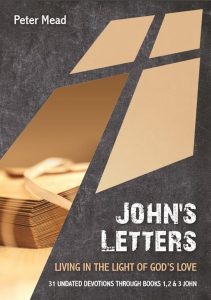 This new set of devotions covers all three of John's letters at a fairly relaxed pace, taking just a few verses at a time. Context and structure of the letters (not entirely straightforward) are introduced with a light touch and there are helpful reflection questions to start you thinking and praying about how to respond to what you've read.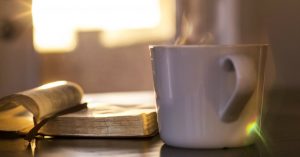 If you're hurtling towards the end of a busy term and feel in need of spiritual refreshment, or are just looking to do something different in your quiet times over the summer, immersing yourself in John's letters should be a great encouragement, knowing that 'in this is love – not that we have loved God but that he loved us and sent his Son to be the propitiation for our sins.'
Discover – Rediscovering Joy [Tim Chester]
This short book provides a clear and engaging exposition of Galatians by drawing parallels with The Reformers who stood against the falsehood of legalistic religion and for the return to the gospel of God; Righteousness by grace alone, through faith alone, in Christ alone.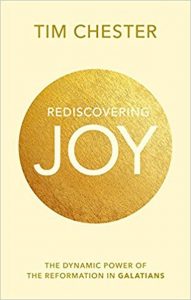 The title of the book reflects the goal of the writer – Rediscovering Joy. This thread is shown to run through Galatians and The Reformation; True freedom and joy found in the true gospel and not in the law or the flesh. Tim Chester helpfully shows that the joyless Christian is someone who has shifted away from the one true gospel. He does this by taking the reader on a walk of rediscovering joy in: God's word, God's approval, God's people, God's love and God's will.
By expounding Galatians, and illustrating links with the Reformation, Chester specifically applies these 'joy truths' to Christians today. The structure of the book is methodical, clear and comprehensive. Each section-end includes Reflection questions which moves the application from 'others' to 'self' and specifically addresses the heart.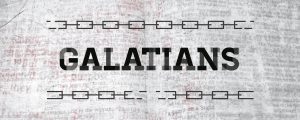 For someone who is neither a historian nor an academic, Chester makes deep theological truths and Reformation history amazingly accessible and relevant. There are a lot of threads to tie together, so I had to read all the way to the end before I fully appreciated all the links with joy. However, read alongside Galatians, the timeless and joyful message of the gospel is shown to be truly reforming – not only in the past but also in the present. A recommended read for any Christian but particularly those who have lost sight of joy or are burdened by the struggle of the Christian life.
Like a Fish Out of Water… [Summer Wives Conference]
Last week I spent 4 days at Hothorpe Hall at the PT Summer Wives Conference. [The annual residential PT for wives who have done 7 years or less in ministry]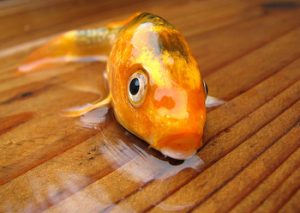 Driving up from the centre of London I was daunted by thoughts of what this mysterious world would turn out to be like. 80 plus minister's wives, a detailed programme containing both teaching, seminars, prayer groups and free time, as well as the presence of a handful of babies. I was fully aware that I was not in Kansas anymore. It was the great unknown and the temptation to do a U-Turn at Watford grew and grew with every painstaking mile in London traffic.
However, I soon discovered that the recesses of my imagination were far more warped than the reality itself. The four days were an absolute delight and though I was a cuckoo interloping on this conference nest, I learnt many wonderful things.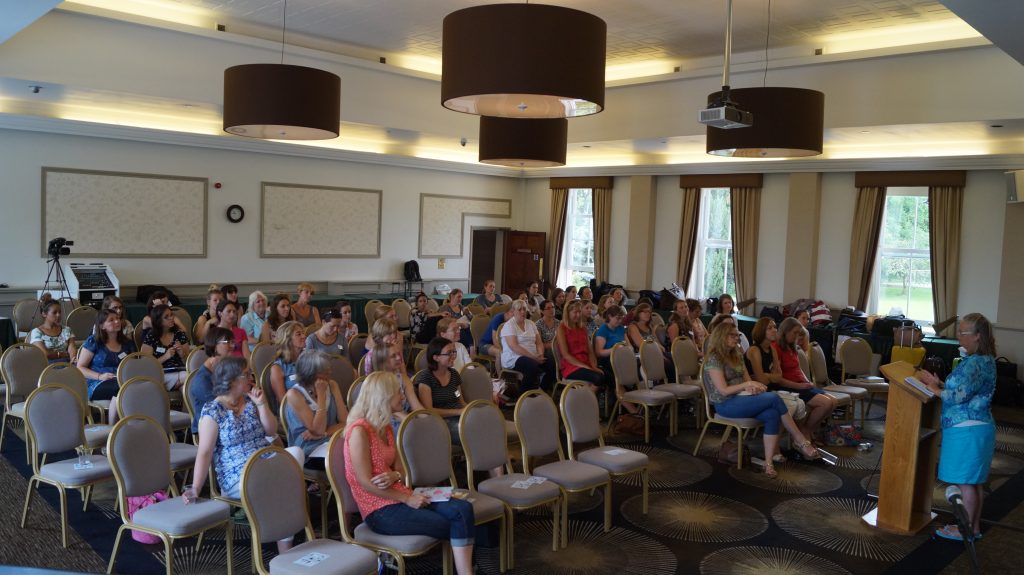 The teaching was great. Phil Sudell teaching through the life of Elijah from 1 Kings and Leonie Poole on 1 Timothy really encouraged, trained, rebuked and comforted in equal measure. The teaching alone was a joy to sit under.
The fellowship was rich and deepening, chatting to these dear women and learning about their contexts and ministries has been heart warming and greatly encouraging. These women do remarkable jobs in the midst of pressured and demanding home and church lives. They willingly share their husband's time, energy and emotional capacity with others.
I think I have grown, through this conference, in massive admiration for my wife and wives in general who willingly walk this often lonely and unseen path. Throughout the conference I loved seeing relationships form and flourish, a place that women can share openly and honestly with others who get it, connecting with others who also see behind the curtain of pastoral ministry and there is a vulnerability that I found inspiring.
There are a great team of older ladies who do a wonderful job listening, encouraging, and praying for these younger wives, their service and efforts for the others is phenomenal. It is exciting, a rich blend of different people working in different denominations and contexts, sharing together about all they have in the Lord Jesus and the particular roles to which they have been called.
If you are reading this as a pastor in ministry, or someone training for ministry then here is my top tip. Send your wife to this conference or a conference like this. It will do them the world of good, and reciprocally your ministry together will be richer as a result.