A Better Way to Live [Graham Hooper] – a review by David Jackman
The practice of personal Bible study seems sadly to be on the decline in many of our churches. So, as pastors, we need to be aware of good quality resources to stimulate the individual members of our
congregations to pick up their Bibles for themselves, in order to
develop their understanding and personal application of God's unchanging Word.
One such excellent resource, out of Australia, is "A Better Way To Live" by British author, Graham Hooper.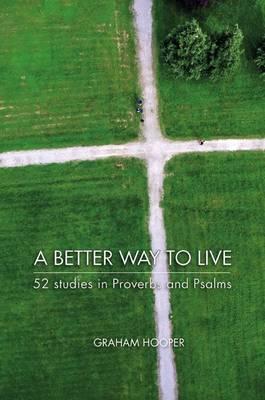 Graham is a Consultant and former Senior Executive for a global infrastructure company. His work has taken him to more than 20 countries. Now retired and living in Melbourne, he speaks and writes regularly on matters relating to Christian faith in daily life.  His first book, "Undivided: closing the faith life gap" was published by IVP in 2013.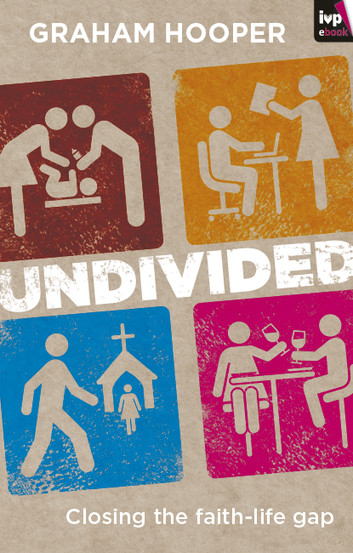 Graham brings a life time of experience in the business world to bear on the central challenge of developing a life of wisdom and integrity amid all the pressures of contemporary life.
The book comprises of 52 studies in Proverbs and Psalms which combine careful, thoughtful exposition of the Biblical text with reflections and applications to everyday life. Each of these studies is fresh, engaging, challenging and strengthening.
In his Preface, Graham writes, "There is nothing quite so attractive and so powerful as a godly life ….  a way of integrity, love and faithfulness; a way of worship, thankfulness and hope – a better way to live". That is exactly what these compelling studies portray. They can be used at whatever speed most suits the reader, and probably for many they could form a full 52 weeks of personal learning and development. He continues that the way of practical godliness is "better than the bleak emptiness of secular materialism; better than a vague spirituality which has no substance; better than mere formal religion ….  it is about God calling us to live for him in a world that rejects his authority."
This is a book of authentic spiritual strength and conviction. It has been forged through a life-time of experience and it is this connection to the realities of everyday life which makes it such a valuable tool.
I have worked through the studies myself [DJ], with great enjoyment and profit. I would warmly recommend it to anyone as a valuable tool in helping us live 'better' for God before a watching world.  It deserves a central place on every church bookstall.  The book is published in Australia by Acorn Press, but is available on Amazon, Kindle and Book Depository.