Wednesday is for Women's Ministry (Part 1)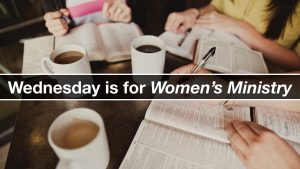 Carrie Sandom is the Director of Women's Ministry at The Proclamation Trust. I asked her a few questions about Women's Ministry.
Here is part 1 of our 4 part series, Wednesday is for Women's Ministry.
What is Women's Ministry?
We're aiming at the same things as men's ministry – namely to proclaim Christ so women come to accept Him as Saviour and Lord and then to grow in their faith so they become spiritual mature. The Bible needs to be at the centre of all this – so women's ministry is Word-filled ministry and not topic based! We want God's Word to set the agenda and not bring our agenda to God's Word.
What was your journey into women's ministry?
I was converted as a teenager through the ministry of a good Bible teaching church, I went to uni and then trained as a Maths teacher. I was teaching in a secondary school in Cambridge, running the school CU and teaching 8-11s at my local church on a Sunday morning. The senior minister encouraged me to think about going to Bible College because he reckoned I enjoyed teaching the Bible as much as Algebra.
It took me 4 years to be persuaded that getting some theological training would be a good thing but I went to college thinking I would return to teaching afterwards. The Lord had other plans and I've been teaching women in local churches for the last 25 years. 
Give us a flavour of what your week looks like at St. John's Tunbridge Wells in your Women's Ministry role.
I meet with women's Bible study group leaders for a prep session every week so we've all had a chance to look at the passage that we will be teaching our groups the following week. We're currently studying the second half of Mark's gospel. 
I'm also meeting up with a new Christian to read the Bible one to one and a non-Christian mum who did the  Life Explored course last term and wanted to carry on meeting. We usually have a couple of women's events each term – one for "in-reach" to build up Christians and one for "out-reach" for them to bring their non-Christian friends to, so I'm also preparing an evangelistic talk on the wide and narrow gates from Mathew 7 – after I'm hoping to run Christianity Explored with one of the mums so that she can run it with someone else next time. I'm also responsible for our senior members programme and enjoy meeting with them on Monday afternoons for some prayers, a Bible talk or testimony, with time to chat over tea and cake.
The Women in Ministry Conference run by PT has grown significantly over the last decade. Give us a flavour of what this conference looks like and seeks to do and how you would like to see it develop further in the coming years.
This conference is for any women who have a regular Bible teaching role – whether full time, part time or in their spare time, whether they are on the staff or not, or paid or not! The women who come are involved in a range of different ministries – women's ministry, international ministry, student ministry, schools ministry, youth ministry, children's ministry and ministry to the elderly. What we all have in common is a love for the Lord Jesus and a desire to teach the Bible faithfully.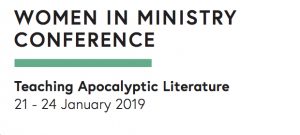 Each year we look at a different Biblical genre and have expositions on that genre from a couple of experienced Bible teachers (usually one man and one woman), workshop groups where we all teach a short passage on that genre to each other and then get constructive feedback from each other and a choice of seminar streams. But outside of the main sessions there are loads of opportunities to talk and share and pray together.
The friendships I've developed with people who are in similar ministry contexts to me have been hugely important over the years and the conference provides a way of deepening those friendships as well as making new ones. It's not all work however and we laugh a lot, particularly over meal times where we get to enjoy someone else's cooking for a change and don't even have to do the washing up!
The 2019 Women in Ministry Conference is 21st-24th January at Hothorpe Hall, near Market Harborough. The subject is Apocalyptic Literature and the main speakers are Nigel Styles and Andrea Trevenna.