The Storm That Stopped [Alison Mitchell]
Good children's books are a wonderful resource to get into the hands of families in your church. When bedtime stories are the highlight of the evening and the words and pictures generate a combination of intrigue, excitement as well as learning then everyone is on to a winner.
The Storm that Stopped is a beautiful, simple and wonderful illustrated hardback book. It is a retelling  of the Calming of the Storm with a really helpful conclusion showing how Jesus does things that only God can do. The children are helped to see who 'Jesus really is'.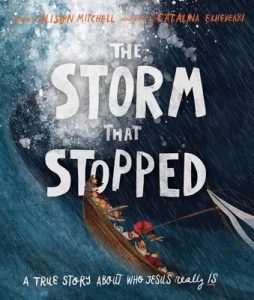 The story is well told and the pictures are mesmerising, I can see this book being a favourite that is constantly pulled down from the bookshelf at bedtime. This story, coupled with these illustrations and a dramatic parental narration alongside will delight and disciple young children in a potent combination.
This is a beautiful gift, great for Sunday school prize givings, Baby and Toddler groups as well as for the church bookstore to help young children learn life changing truths.
Where was God when that happened? – [Christopher Ash]
This series 'Questions Christians Ask' is absolute dynamite. These short accessible books written by an array of stellar authors offer both digestible systematic theology and wonderful pastoral wisdom.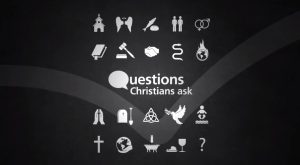 This one on evil and suffering is so helpful. This is a little book that packs a big punch. It is a very pastoral and Biblical exploration of one of the most common questions Christians ask when calamity strikes.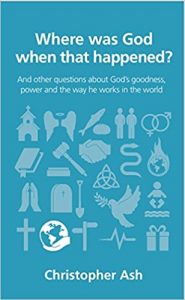 In Christopher's own words – 'this book may help armchair questioners, but it is mainly for wheelchair questioners, those who cry with tears of pain and perplexity in the misery of a messed up world.'
The Bible teaching in this book is helpful and profound, Christopher's pastoral insights are tremendous and winsome. For those struggling to comprehend their turmoil and stand firm under it this book is a strengthening hand and a warm theological hug.
This book will be so helpful for those in your congregation who are hurting and also those seeking to minister to others who are hurting. This is a great series that used well can further people's understanding and strengthen their faith enormously.
John's Letters – Living in the light of God's Love [Peter Mead]
Tucked away at the end of the New Testament, John's letters are some of the less preached-on bits of the Bible and may be unfamiliar even to people who have been Christians for many years. If so, we're missing out! These are letters full of love and pastoral encouragement, as John explains the privilege and implications of fellowship with the God who is light and love, warns against false teaching and encourages a faithful, hospitable Christian in the face of opposition.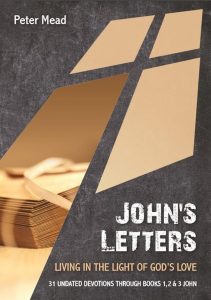 This new set of devotions covers all three of John's letters at a fairly relaxed pace, taking just a few verses at a time. Context and structure of the letters (not entirely straightforward) are introduced with a light touch and there are helpful reflection questions to start you thinking and praying about how to respond to what you've read.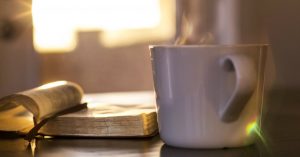 If you're hurtling towards the end of a busy term and feel in need of spiritual refreshment, or are just looking to do something different in your quiet times over the summer, immersing yourself in John's letters should be a great encouragement, knowing that 'in this is love – not that we have loved God but that he loved us and sent his Son to be the propitiation for our sins.'
Discover – Rediscovering Joy [Tim Chester]
This short book provides a clear and engaging exposition of Galatians by drawing parallels with The Reformers who stood against the falsehood of legalistic religion and for the return to the gospel of God; Righteousness by grace alone, through faith alone, in Christ alone.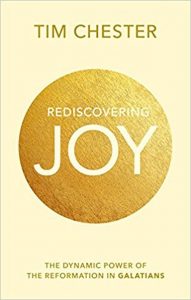 The title of the book reflects the goal of the writer – Rediscovering Joy. This thread is shown to run through Galatians and The Reformation; True freedom and joy found in the true gospel and not in the law or the flesh. Tim Chester helpfully shows that the joyless Christian is someone who has shifted away from the one true gospel. He does this by taking the reader on a walk of rediscovering joy in: God's word, God's approval, God's people, God's love and God's will.
By expounding Galatians, and illustrating links with the Reformation, Chester specifically applies these 'joy truths' to Christians today. The structure of the book is methodical, clear and comprehensive. Each section-end includes Reflection questions which moves the application from 'others' to 'self' and specifically addresses the heart.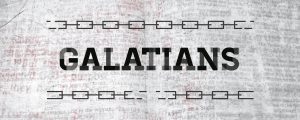 For someone who is neither a historian nor an academic, Chester makes deep theological truths and Reformation history amazingly accessible and relevant. There are a lot of threads to tie together, so I had to read all the way to the end before I fully appreciated all the links with joy. However, read alongside Galatians, the timeless and joyful message of the gospel is shown to be truly reforming – not only in the past but also in the present. A recommended read for any Christian but particularly those who have lost sight of joy or are burdened by the struggle of the Christian life.
Like a Fish Out of Water… [Summer Wives Conference]
Last week I spent 4 days at Hothorpe Hall at the PT Summer Wives Conference. [The annual residential PT for wives who have done 7 years or less in ministry]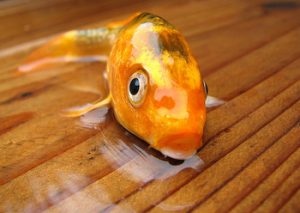 Driving up from the centre of London I was daunted by thoughts of what this mysterious world would turn out to be like. 80 plus minister's wives, a detailed programme containing both teaching, seminars, prayer groups and free time, as well as the presence of a handful of babies. I was fully aware that I was not in Kansas anymore. It was the great unknown and the temptation to do a U-Turn at Watford grew and grew with every painstaking mile in London traffic.
However, I soon discovered that the recesses of my imagination were far more warped than the reality itself. The four days were an absolute delight and though I was a cuckoo interloping on this conference nest, I learnt many wonderful things.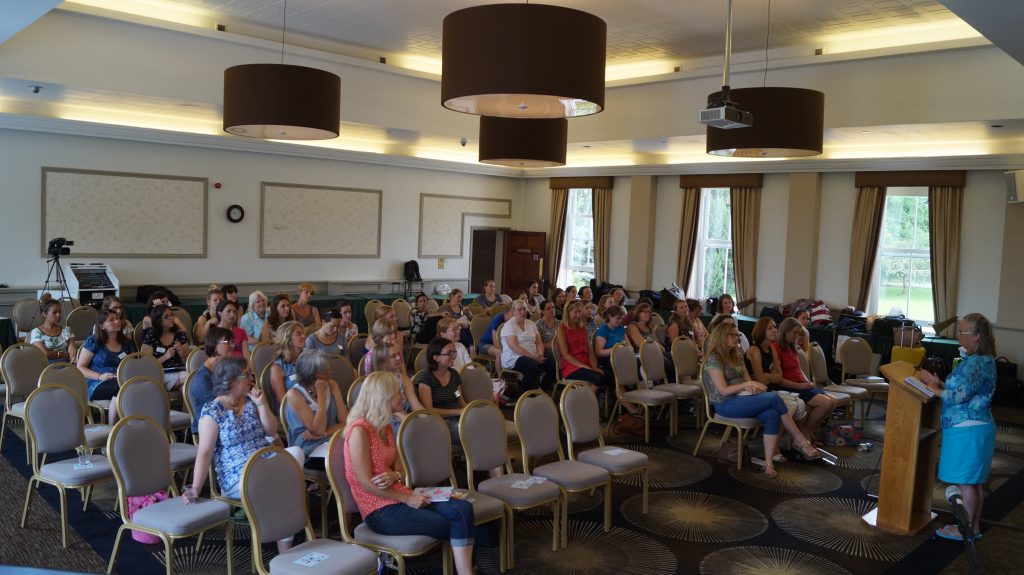 The teaching was great. Phil Sudell teaching through the life of Elijah from 1 Kings and Leonie Poole on 1 Timothy really encouraged, trained, rebuked and comforted in equal measure. The teaching alone was a joy to sit under.
The fellowship was rich and deepening, chatting to these dear women and learning about their contexts and ministries has been heart warming and greatly encouraging. These women do remarkable jobs in the midst of pressured and demanding home and church lives. They willingly share their husband's time, energy and emotional capacity with others.
I think I have grown, through this conference, in massive admiration for my wife and wives in general who willingly walk this often lonely and unseen path. Throughout the conference I loved seeing relationships form and flourish, a place that women can share openly and honestly with others who get it, connecting with others who also see behind the curtain of pastoral ministry and there is a vulnerability that I found inspiring.
There are a great team of older ladies who do a wonderful job listening, encouraging, and praying for these younger wives, their service and efforts for the others is phenomenal. It is exciting, a rich blend of different people working in different denominations and contexts, sharing together about all they have in the Lord Jesus and the particular roles to which they have been called.
If you are reading this as a pastor in ministry, or someone training for ministry then here is my top tip. Send your wife to this conference or a conference like this. It will do them the world of good, and reciprocally your ministry together will be richer as a result.
Get it – With Him (Ken Smith)
In this very readable little book, Ken Smith seeks to convince his readers of the virtues and indeed the importance of discipleship. It is ideally suited for pastors and ministers, though it's message is relevant to a wider audience, such as older mature Christians who could take younger Christians under their wing.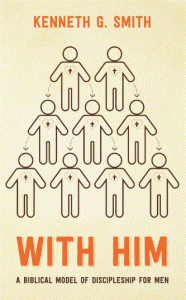 After quoting an opening poem, a note to the reader reminds us that the Bible talks in principles, and that the principles apply to both sexes and so that "while the accent [of this book] may seem to fall heavily on men, the principles are usually applicable to both sexes". Therefore though this book is geared towards men it's overarching message is applicable to those without a Y chromosome.
There is much to admire in this short book. Smith goes a long way to convincing us as to why we should want to take part in Biblical discipleship using many Biblical examples of where this can be seen. He also uses contemporary examples, several from his many years in pastoral ministry. [Ken serves as Pastor of Syracuse Reformed Prebyterian Church and is known in part for how God used him to play in the conversion of Rosaria Butterfield.]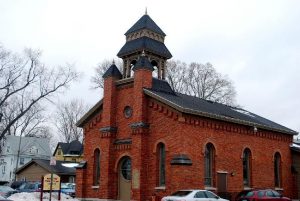 Having done this Ken suggests where we can find suitable men to be discipled. Smith does not ignore the difficulties of this and how so often our culture does not make this easy but he does talk practically on what we can do to combat this. Smith also states the importance of training our pastors themselves in discipleship, something that he says shouldn't be taken for granted. He then moves on to give us a sort of quick start guide to discipleship.
If you are looking for a comprehensive guide to discipling others then this is not the book for you. If, however you want a quick read that will inspire you to start the process of discipling a younger Christian with a few helpful hints of how to start then this book would be an excellent place to start. A quick, worthwhile and inspiring read.
– Ben Burge
Simply Brilliant – Freedom Movement (Mike Reeves)
"Failing, broken people are not loved because they are attractive, they are attractive because they are loved." This, says Mike Reeves is the central rediscovery made by Martin Luther, five hundred years ago. And it retains its power to brighten lives today.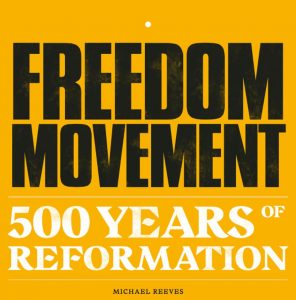 In the 500th year since Luther nailed the 95 Theses to the door of the Castle Church of Wittenburg, many churches and movements are rightly celebrating a moment of Gospel rediscovery. But among the general public, awareness of this seminal period in European History remains low.
I clearly remember a game of charades at university where "The Reformation" came up as a clue, to blank faces all round. This is an open door evangelistically speaking. It's the history teacher's Narnia; an opportunity to discuss the heart of the Christian faith, while ostensibly talking about German History!
That's why what Mike Reeves does in Freedom Movement is so timely. Taking advantage of the anniversary, he presents the key idea of the reformation and the impact it has made in the lives of people ever since. This really isn't a gospel primer so much as a gospel taster. Reeves gives us a tiny window into the wonderful news of the gospel. Then he illustrates the joy of this through the lives of those it transformed. In the lives of Bunyan, Bach, Wilberforce, and others, Mike shows how the joy of knowing the personal love and acceptance of God has beautiful ramifications for every area of life.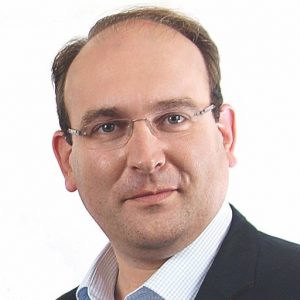 This book would make an excellent gift for a friend or family member with little to no knowledge of the Christian faith. It's clear, jargon free, and most importantly, infectiously exciting. The author resists the urge to knowledge dump on the reader. Two ways to live this is not, rather the aim seems to be to excite, interest, and tantalise. The reader will not end up with a good basic understanding of the Christian faith, but they may well have an incentive to get one!
Perhaps in this it models an element that our personal evangelism can sometimes lack. Reeves seems to want his reader to come to the end of the book with a sense of yearning. "I want what they had!" And in this he wonderfully succeeds, because of that, it's a great read for Christians too. A reminder of just how beautiful the life we lead in Christ actually is.
A number of books both large and small have been published on the reformation this year. None I have seen captures the beauty, excitement and joy of Reformation doctrine in as clear and accessible a way as Freedom Movement. And all in just thirty-seven pages. Read it yourself, and give a copy to as many of your friends as you can!
A Shining Book – A New Day (Emma Scrivener)
This is a unique book which speaks the good news of the gospel into painful heart issues with raw honesty, grace and compassion. This is much more than one extra-ordinary woman's story of admitting and working through hunger, anxiety, control, shame, anger and despair. It is the story of many ordinary women.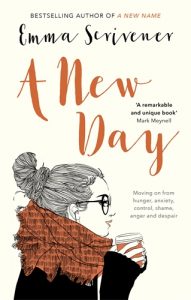 Emma particularly addresses the wrong perception that Christians are 'all sorted' and deals head-on with the real but often silent, Christian struggle – particularly with mental health. It is a brave book that leaves the author exposed but in doing so, provides the opportunity for others to address their hidden but real struggles both privately and with one another.
Emma uses the 24-hour clock as her timetable for moving from darkness into light which provides clear progression and hope throughout the book. There is no shying away from how dreadful, dark and hopeless the darkness is. Neither is there any pretence that when you are in the light all your troubles instantly vanish. Instead there is a clear focus on God's gracious rescue plan through his Son – even whilst we groan and wait.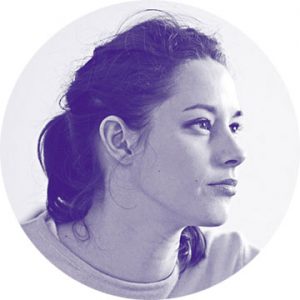 Emma writes readably. Short titled sections; real questions and answers; personal testimony; tangible illustrations; short fact sheets and 'think it through' sections. There are certainly aspects to the book that may feel uncomfortable, for example: writing a letter to Anorexia. However, the overall focus is not on naval-gazing but Christ's power to change. Emma manages to bring together both practical suggestions and spiritual help by richly applying God's word throughout.
This book is relevant for most women and is particularly accessible to teenagers. It is a valuable read for anyone who knows first-hand the struggles of mental illness but also those who just have "bad days". This book deserves a wider read beyond the Christian community. It offers answers and hope where these are often hard to find.
Rebekah Brown
Photo Montage of EMA 2017
Here is a photo montage of an amazing 3 days we spent at the Barbican together between Tuesday 27th-29th June.
Thanks so much to everyone who came…
See you next year, www.procturst.org.uk/ema-2018 for tickets.
Wowsers – Wow! The Good News in Four Words – Dandi Daley Mackall
A children's book that uses rhyme to explain the good news of the gospel around four focus words of exclamation.
The author tells an abbreviated story of the bible by highlighting: Creation – Wow! Fall – Uh-oh! Jesus – Yes! Heaven – Ahh! The book ends with a suggested response to keep sharing the Wow message. There are also some linked bible references for parents to dig into deeper which is a helpful resource.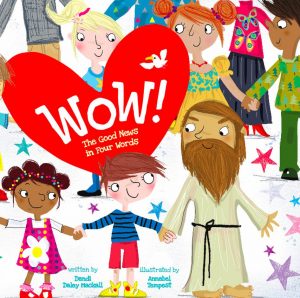 This is a beautifully expressive and colourfully illustrated book that will engage the attention of small children. Whilst some of the vocabulary may be stretching for early listeners and the poetic licence sometimes cringeworthy for the adult reader; the clarity of God's rescue plan through Jesus shines through.
A great book for Christian parents to read aloud with under five-year-olds. A useful book to have available at a Church Toddler Group and a lovely gift for small children.