Weakness and authority in preaching
I have been reading very slowly through 2 Corinthians in my personal bible reading; it has been doing me a lot of good. In chapter 13, Paul is grappling with the tension between weakness and strength in a matter of apostolic discipline in the church. They were asking (v3) for proof that Christ was speaking through Paul. Then he says of Christ that, "He is not weak in dealing with you, but is powerful among you. For to be sure, he was crucified in weakness, yet he lives by God's power. Likewise, we are weak in him, yet by God's power we will live with him in our dealing with you."
We are not apostles. But there is a sense in which all gospel ministry is an extension of apostolic ministry. So there is an application of this to preaching. I think the argument runs like this: In his earthly ministry, Christ had emptied himself of power and lived and died in weakness. But he is not weak now. In his risen and ascended glory, he is filled with power. For the minister of the gospel, we live with a tension between the two ages. In our bodily existence in this age, we are "weak in Christ", walking in his footsteps in weakness and not strength. But in our gospel ministry we speak with the authority of the risen and ascended Christ; "by God's power we will live with him" – with the ascended Christ – "in our dealing with you."
On the one hand we must be characterised by personal humility and the shunning of all self-seeking and self-glorification (pandering to the celebrity culture). But on the other we must learn to preach conscious that our apostolic message comes with the authority of the ascended Christ.
Evangelical Ministry Assembly 2012
Here are some fascinating EMA stats:
in the last twenty years over 5,500 different people have attended the EMA
in the last five years over 2,500 different people have attended the EMA
last year we welcomed over 300 new delegates
Perhaps that all sounds a little daunting? Maybe, but it's a cause for great rejoicing too. It's still a drop in the ocean of course, but praise God that younger men are being raised up to serve in local churches. And just like local churches we have to work hard to make everybody welcome. Just like newcomers in the church, we want to welcome, integrate, listen and grow to depend on those who have been around for less time than we have. It's the same for us all at the EMA. We plan hard to make it enjoyable and useful for everyone, newcomer or not.
And it's also why, in 2013, we're on the move to a bigger venue with – and this is key – bigger networking and meeting space, so that seeing friends and making new ones continues to be a key part of the EMA. For the moment, places are filling up at this year's event. We need to know how to preach to the heart; who can say that they have this sorted? So make a date to be with us, we look forward to seeing you whether it's the first time you've been or the 29th.
Books of the Bible like never before
Don't normally link to things from Challies blog – everyone reads it anyway!! But, just in case you missed it, this is very pleasing indeed. Free downloads in high quality.
London evenings
It's a great joy to have David Cook back with us. David is the recently retired principal of the Sydney Missionary and Bible College and he will be leading three evenings on the book of Acts this Spring. The session will run on Mondays 16th, 23rd and 30th April from 6.30pm until around 9pm. Each evening costs £12 and includes light supper and refreshments. The evenings are great for getting a handle on the book of Acts and some of the issues that arise when teaching it. As such it will be suitable for anybody with teaching or preaching responsibilities, including occasional preachers and group study leaders. Why not encourage your teams to come along if they are within reach of London? Let's make the most of David whilst he is here! Book here.
Preaching for your heart
Here is Vaughan Roberts at the Women in Ministry conference last month, preaching on the heart. Session 1 is a biblical overview on the heart, then session 2 a sermon on Psalm 27 and session 3 a sermon on John 4. Important, and worth your time, for the sake of your own heart…..
Rewriting hell
Enjoyed an evening at the opera (*) last week with Mrs R. I say 'enjoyed' but it all actually ended in disappointment. It was fine, lovely even, almost until the very last minute. We went to see Mozart's Don Giovanni which is the tale of a serial cad, the Don, who spends his whole time seducing (and even murdering to help his cause). No shame or regret even though he leaves a trail of battered women behind him. As the opera builds to a climax this trail gets longer and longer. FInally, his murder victim (the father of one of his conquests) appears and drags him down to hell. The cast reappear on stage rejoicing in his judgement and warning the audience not to think they can get away with such immorality.
It was good up to this point. But then, right at the end, the curtain dropped away to reveal hell itself where we saw Don Giovanni grinning from ear to ear with holding a woman in his arms. Hell had been rewritten for the 21st century as the place where evil doers get to keep on doing the things they love, rather than suffering the consequence of their rebellion against God. The audience cheered. Good old Don, good on him. Bravo!
I don't think either Mozart or the librettist (da Ponte) were particularly moral, but they lived in times when people believed actions had consequences. Today we have the caricature of hell being a place where we can spend an eternity doing all the wrong things (which, let's face it, are the fun things after all) we've spent a lifetime doing; that's not so bad. It makes preaching on hell hard work. There is a whole lot to undo, even if people get the idea of eternity in the first place.
Strangely, this was also the subject of the very first EMA I attended – 1994, I think, over in Westminster Central Hall. I was working in the city, but had been taken along by my pastor as he tried to encourage me into ministry (it failed). Bruce Milne expounded this very topic, later it became an excellent book, the BST guide to heaven and hell.
* for those worried about this pretentious hobby, this is (almost) my only one.
Book review: The hardest sermons you'll ever have to preach
I've not long finished reading this excellent book. It's a collection of sermons (twenty five of them), together with some short explanatory introductions preached on a variety of occasions. Most are funerals (death of a child, miscarriage, sudden death, murder) etc, situations that one hopes never to have to deal with and when one does, is almost always underprepared. These funeral sermons make up the bulk of the chapters. Then there are some extras like national tragedy, celebrity death and so on. It's a moving book because each sermon (even though the names are sometimes changed) are all grounded in real situations, many of which are individual tragedies. It's also a hard book to read – imagine downloading 25 funeral sermons and sitting through them all.
But it's ultimately worth it for the thinking process behind individual sermons and the way that the pastors choose texts and expound them. I think it's a book worth having, even if you only turn it to once or twice in a pastoral lifetime. But it does have flaws. Few of the sermons are truly expository. I think that's a shame. I can understand how funeral sermons, in particular, call for a very special kind of preaching; but I cannot see why we are so loathe to drop a method we believe in so fervently for every other kind of preaching. Preach on a text by all means, but do the same work, even if you use different language. My best funeral sermons, humanly speaking, have been those where I have stuck to the text.
My second problem with the book is that it seems to take for granted, for the most part, the salvation of those who die in childbirth or those with learning difficulties. I realise that this is a relatively orthodox position within evangelicalism, but not everyone holds it (including me). It makes funeral preaching in some circumstances very difficult; but I'm uncomfortable with the implied inclusivism that the position necessitates. Perhaps a book like this is not the place to address the issue, but I would have liked to see some of the chapters represent a different position.
Still, all said and done, it's worth the cover price.
Spring Younger Ministers Conference
This year's Spring Younger Ministers Conference takes place from Tuesday 8th May to Friday 11th May. We've got David Cook and Evangelist/Historian John Dickson coming (both from Australia). It's almost full, so if you're planning on coming (or know someone who is) please do book soon to avoid disappointment. There are about 8 or 9 places left. See you there. Book here. If you've not been before, the conferences are a great way to meet with others and keep fresh in the task of Christian ministry. And the sun normally shines….
Cornhill, then what?
People often ask us whether PT Cornhill serves as an adequate training for pastor/teachers. The simple answer we've always given is "no" – here's a little bit more flesh on the bones as to why that is. Each year we host an afternoon with four college principals to explore the value of further theological education. You can hear their talks here with an introduction by Christopher Ash. There are of course plenty of other ways to further training than formal theological college, but it's a good place to start the thinking.
However, we also ought to say that we still believe that Cornhill offers something unique that theological colleges do not offer – focused speaking practice and skills. Because of the focus, we are able to give lots of time and care to nurturing and working on already existing speaking gifts. Ask any former Cornhiller, even ones who have gone onto college, and they will almost to a man (or woman) say the same – the course is superb, unique and does something that college simply cannot do. So, we don't think in terms of either/or but both/and.
A word is worth a thousand pictures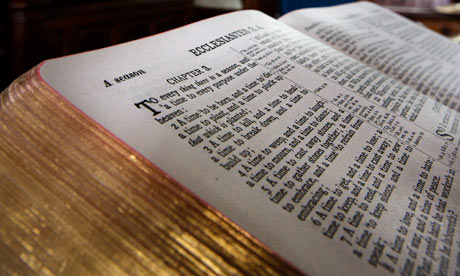 I've been wondering about the power of a film/movie. Carolyn and I went with our daughter to see "The Iron Lady" just after it came out (you can't say we're not on the cutting edge of culture…). It is a very very moving experience, expertly directed and acted with great skill. We came out feeling we had been deeply touched and moved by it. But somehow the feeling didn't last long. I've noticed this with other films (and, to a lesser extent, TV programmes, because the screen is so much smaller – at any rate, ours is). We come out of the cinema and back into the real world, and the impressions fade.
It got me to wondering about why God communicates to us by spoken words. Even when he gave a vivid audio-visual experience (at Sinai, at the Transfiguration, Christ's resurrected body for example), we only get it through the words that speak of it. Is it partly because words get inside our imaginations and our thoughts more deeply than visual images? Is there something here to encourage preachers in a so-called visual age? We may be doing something the world despises; but the potential impact on our hearers is life-changingly deep.