Grace Church Brockley – Cornhill Missions 5/7
The Core (final year) Cornhill Students recently went on Missions mostly in the UK but also overseas. It is a chance for them to experience different ministry contexts and be blessed by a local church congregation and be a blessing to them in return. We asked the mission teams to write a short report about what they got up to.
"What if we were made for love?" was the title of the evangelistic Bible study, led very ably by Richard, to conclude our 4 day mission week on the theme of love.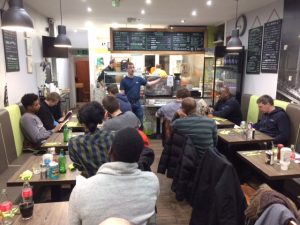 To see how different, and how much more desirable, the Bible's account of the purpose of our existence is compared to the modern day orthodoxy that is naturalism. It was helpful and illuminating to go back to the beginning and to the beautiful creation account in Genesis 2. I am sure I can speak on behalf of all the leaders present in saying that the 14-18 year old participants were a real encouragement in their engagement with the Bible study and with the subsequent "Grill a Christian" panel (which could have gone on all night!).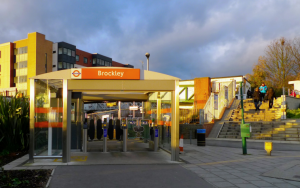 We could thank God for similar encouragements at Fiona's evangelistic women's event, where she gave a talk on love in Luke 7 to a number of guests, as well as my evangelistic youth talk on John 3:16.
During the day, we had been doing home visits and praying for God to be working through us and in the hearts of those we were able to engage with at their front doors. Praise God that as a result of those visits, a few came to the evangelistic events and we pray, as a result of the continuing witness of Grace Church Brockley, that God's word will continue to be sown in people's hearts, to grow and yield a hundredfold ! (Luke 8:8).
Please pray for Grace Church Brockley and also for our Core Students as they consider their next steps after the summer.
If you are interested in applying to Cornhill for Sept 2018, then please click here.