Dealing with Disappointment – [John Hindley]
Written by the same author as the excellent Serving without Sinking & You Can Really Grow. Dealing with Disappointment takes an honest look at an issue that faces many, if not all, Christians. What do we do when we feel that things just aren't turning out the way we wanted or expected?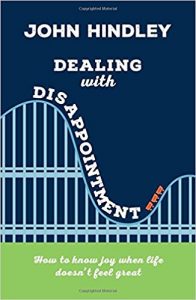 Taking what John Hindley describes as the 'disturbing, intriguing and attractive' opening to Ecclesiastes as his starting point, the book falls into two halves. Six short chapters tackle our perspective on disappointment, with a very helpful focus on reorienting our thinking in light of Christ's return and the new creation. Then there are a further six chapters considering specific areas of life where we might be disappointed, including disappointment with ministry, ourselves and our situations.
The book is particularly strong on what you might call 'ordinary disappointment' – the general corrosive feeling that life could or should be better. The baseline level of disappointment that is bubbling away under the surface of many of our lives, unrealised dreams, unfulfilled longings, uneventful lives. This book would be a great accompaniment alongside  something like Christopher Ash's book Job: Out of the Storm. Dealing with Disappointment a great aid in coping with ordinary disappointment and Out of the Storm really diving into deep and tragic disappointment, they would make a very potent pair.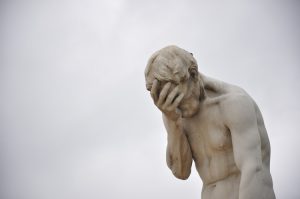 I loved the kind, pastoral and down-to-earth way in which John Hindley writes (he is unsparing about his own struggles), making this a real and easy book to pass on to others. It's also a book written with discussion in mind, and would suit book groups or home groups looking to read a Christian book together.
Take the home group challenge suggested at the end of the book if you dare!
Useful for: Pastors and specific people who are disappointed with life, also useful for people involved in pastoral care.
Reading level: Very accessible and easy to read.
Length: 160 pages
Price: RRP £7.99
ISBN: 9781784981204
Publisher: The Good Book Company
Rating: ****
Cautions: might be a bit superficial for those wrestling with deep and long term disappointments/regrets.
Review by Elisabeth Jelfs