10 out of 10 for Luther and the 9.5 Theses
Ken Brownell's (East London Tabernacle) book, Luther and the 9.5 Theses is a little gem of a book. 100 small pages of church history coupled with compelling contemporary application and exhortation.
"In short, while our circumstances are very different from those of Luther in the late 16th century…, the need for the Christianity that emerged from the reformation is still as great if not greater." (p.4)
It is very much a book of two halves. The first couple of chapters are the historical background to the posting of the 95 theses, the run up to 31st October 1517 and the ramifications afterwards. The second half is looking at the detail of the 95 theses and applying their significance for the church in the 21st century.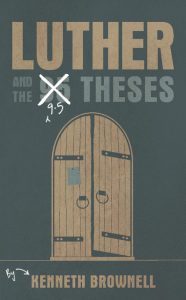 The analysis of the 95 theses and the context surrounding their posting is spot on, with pithy observation and enough detail to inform without swamping the reader. The following  10 short chapters are heart warming, zeal nurturing and challenge bringing.
"What needs to be recognised is not only we need academic training but also that such learning must fear God and be intellectually rigorous." (p.44)
Ken has done a wonderful job in writing this book, the tone is just right, the content intriguing without being exhaustive and the message much needed in our churches.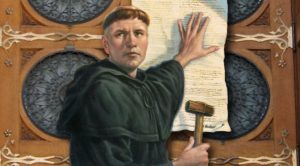 This would be a great book to leave with someone after a pastoral visit. Something that is an easy and a worthwhile read that will hopefully resonate with a church member and join some of the dots in their understanding of the seismic events that happened during the reformation and the legacy of which they inhabit today.
"Reformational Christians and churches must commit themselves afresh to the gospel of God's saving grace in Jesus Christ that Luther and other reformers rediscovered in the 16th century." (p.97)
This book will also be our £1 exit book on Tuesday 27th at the Evangelical Ministry Assembly so be sure to have raided your piggy bank.