A new online resource
by David Jackman
Equipped to Preach the Word is a training course designed to develop faithful and effective preachers of the Bible. Click here for more.
This short new devotional book on the Psalms from Matt Searles is wonderfully honest, biblically potent and deeply pastoral.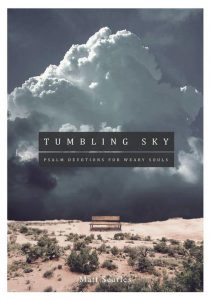 It is not triumphalist superficiality to 'propel' you into your day, but 34 devotions rooted in reality where the full gambit of human experience is acknowledged. These devotions constantly nudge the reader to take a wider, longer view of present trials in light of the sovereign and faithful God revealed in his Word. There is an accompanying album which ponders and portrays similar themes. The two together make for a very enriching devotional experience.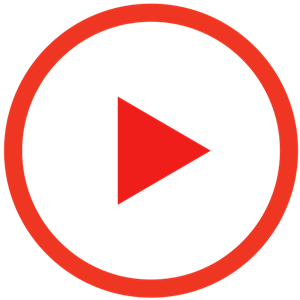 The real strength of the book is the pace at which Matt guides the reader gently through the verses in question. It is meticulous without being monotonous, incisive without being exhaustive. In an age where so much devotional material is about breadth, covering great chunks of material in as few sittings as possible, the relaxed and reflective style in Tumbling Sky is deeply refreshing to the soul. There is also the advantage of each devotion having one resonant and overarching idea that sticks and reverberates throughout the day. These daily devotions are digestible, a couple of pages each (including the text) meaning that people in the depths of the experiences described are given every chance of benefiting from their counsel. There is also an incremental ascent in these devotions, almost imperceptible at the beginning but by devotion 34 you look back as on a mountain trek and marvel at how far you have come as you peer back to the valley below.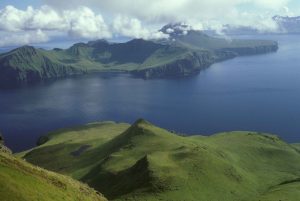 Particular highlights for me were the 4 devotions in Psalm 13 and the 3 devotions in Psalm 46. This book made me pause for thought and ruminate on the richness and realness of the language. I would definitely recommend this book to someone who had grown a bit stale in their devotional life, it is a different kind of devotion to most, slow and saturated.It is also particularly pertinent to people in the midst of trials, struggles, doubts and despair. It is very real and pastorally very sensitive and helpful.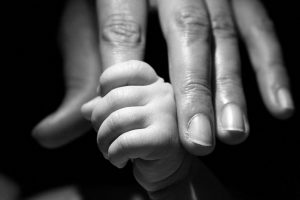 I think Matt through experience has written a real gem in this beautiful little volume.
Useful for:
 Anyone who wants a refreshingly honest devotional. Particularly those struggling (a great present).
Reading level:
Very accessible and easy to read.
Price:
RRP £7.99
ISBN:
9781911272861
Publisher: 
10Publishing
Rating: *****
From 8-13 Nov Carrie Sandom (Director of Women's Ministry) will be in Dubai leading a Workshop on Biblical Exposition (WBE)  in partnership with the Charles Simeon Trust.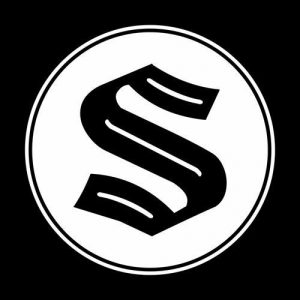 Women from 20+ different countries who are living/working in the UAE will be attending the workshop on Titus that is being hosted by John and Keri Folmar of the International Christian Church (ICC) in Dubai.

The key components of the of the conference are sessions on Principles of Exposition, model expositions from the leadership team and practical workshops. Each delegate has been asked to prepare a short talk on a passage from Titus and during the four day conference will present it to their small group. The leaders of each group will then give them feedback so everyone can learn how to better handle God's Word.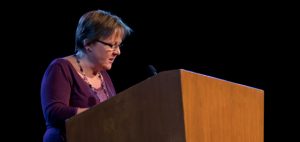 This tried and tested formula has been the bedrock of PT conferences for many years and Carrie's leadership of the Women in Ministry conference (22-25 Jan 2018) provides women in the UK who are regularly teaching the Bible (whether to women, students, youth or children) with a similar training opportunity. The Charles Simen Trust have been running WBEs for regular and occasional preachers in the UAE for some years and this is now the second workshop for women. Many of the ex-pats are only there for 3-5 years and will then move on to major cities all over the world. We hope the Bible handling skills the women develop and hone on this conference will equip them for ministry with women in small groups and 1-1s for years to come.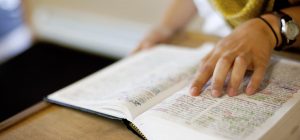 Please pray for Carrie as she travels and serves in Dubai. Pray for great fellowship, real sharpening and much fruit from this key conference.
PT Cornhill London Week 2017
Price £90
Thursday 14th December 2017 –
Monday 18th December 2017
PT Cornhill London week is for UK-based undergraduate students. You will be placed with a ministry family in London, living and serving with them in the busy lead-up to Christmas. This is an opportunity to experience ministry first-hand. Each weekday morning is spent at our central London offices where there will be time to reflect on what you're learning, to discuss the practical implications and to be taught by Cornhill staff and other London-based ministers.
Book Now
Women in Ministry 2018
Price £90
Monday 22nd January 2018 –
Thursday 25th January 2018
The Fear of the Lord is the beginning of wisdom
Wisdom literature and the Psalms are some of the most untaught books of the Bible and therefore something we need to be better equipped to handle. Robin Weekes, Minister of Emmanuel Wimbledon and Jenny Salt, Dean of Students at Sydney Missionary & Bible College (SMBC), are coming to help us with just that.
We enjoy focused ministry of the word, practical Bible teaching workshops, seminars and plenty of opportunities to pray, relax and have fun. Based at Hothorpe Hall, Leicestershire.
This conference is for women involved in local church Bible teaching ministries, whether full or part-time, paid or voluntary. It recognises that women have an equal but different, complementary role to play in the ministry of the local church.
The conference will begin at 5pm on Monday and conclude with lunch at 12.30pm on Thursday. You can find more information about our residential conferences including a sample timetable here.
Sorry, this conference is not open for online booking. To see if there are spaces, please call the office (0207 407 0561) or email confs@proctrust.org.uk.
Started in 1991, PT Cornhill exists primarily to train preachers, as well as equipping men and women to teach the Bible in other contexts, such as youth/children's work and women's ministry. Click here for more details
Talks from EMA 2017 by Graham Beynon, Richard Borgonon, Kevin DeYoung, Denesh Divyanathan, Andy Gemmill, Chris Green, Justin Mote, Neil Powell, Vaughan Roberts, Daphne Ross, Pete Sanlon, Steve Smith, Rico Tice, Neil Watkinson, Robin Weekes and Garry Williams on John, Acts, Ephesians, 1 Peter and Revelation
We're gradually adding material from our archive. EMA 1993 featured Dick Lucas, Phillip Jensen, Don Carson, David Petersen and John Lennox for a mix of inspiring teaching, challenging exhortation and encouraging reports of gospel work. (Click the title, left, for the talks)